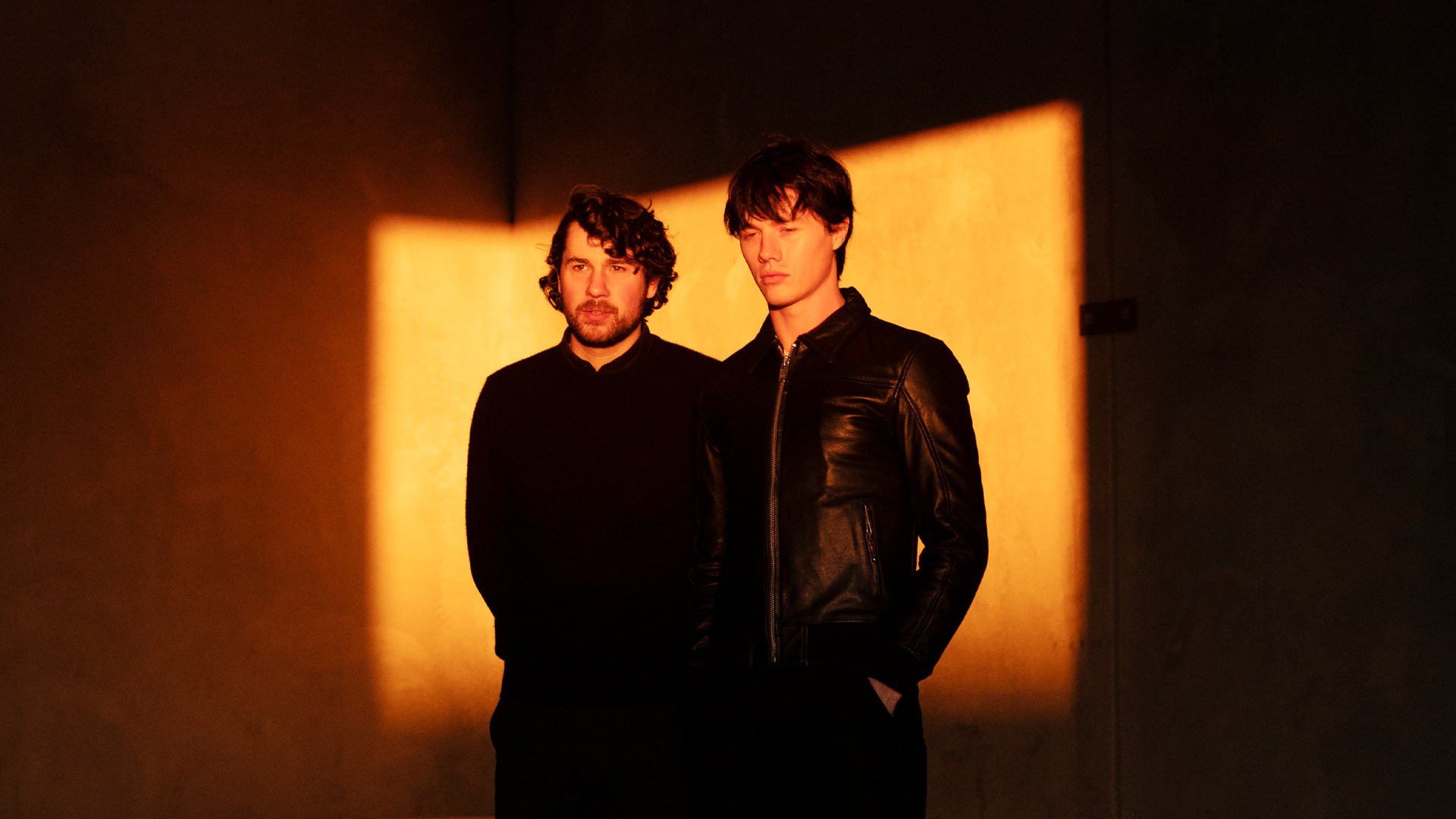 Brisbane Festival and The Princess Theatre present
COLLAR
3 Sept
Embrace your strangest desires. Escape to the safe house.
If Blade Runner 2049 had a club, COLLAR would be the house band. Imagine Crystal Castles meets Nick Cave meets The xx. It's industrial, it's gothic. It's brooding and it's dark.
The brainchild of Charles Murdoch and Spencer White, the Brisbane duo released their debut single 'Strangest Desires' and four-track EP of the same name in 2020 to rave reviews.
With a fully programmed lighting show, COLLAR's live set toes the line between a grungy, dystopian rave and electrifying art installation.
Singer Spencer White
Production Charles Murdoch
Presented by Amplifire and Select Music
Image by Alex Wall
This event is presented as part of The Tivoli and The Princess Theatre's Open Season program. Supported through Tourism and Event Queensland, the Queensland Government through Arts Queensland, and both the Live Music Australia Fund and the Restart Investment to Sustain and Expand (RISE) - initiatives of the Australian Government.

Production Partners
Price
From $28 + Booking fee
Times
Doors 8pm
Show 8.45pm
Important Info
Strictly for audiences 18+ years
Warning: Haze machine and strobe effects
September 2021
Mon
Tue
Wed
Thu
Fri
Sat
Sun

1

//= implode(' + ', $times); ?>

2

//= implode(' + ', $times); ?>

3

//= implode(' + ', $times); ?>

4

//= implode(' + ', $times); ?>

5

//= implode(' + ', $times); ?>

6

//= implode(' + ', $times); ?>

7

//= implode(' + ', $times); ?>

8

//= implode(' + ', $times); ?>

9

//= implode(' + ', $times); ?>

10

//= implode(' + ', $times); ?>

11

//= implode(' + ', $times); ?>

12

//= implode(' + ', $times); ?>

13

//= implode(' + ', $times); ?>

14

//= implode(' + ', $times); ?>

15

//= implode(' + ', $times); ?>

16

//= implode(' + ', $times); ?>

17

//= implode(' + ', $times); ?>

18

//= implode(' + ', $times); ?>

19

//= implode(' + ', $times); ?>

20

//= implode(' + ', $times); ?>

21

//= implode(' + ', $times); ?>

22

//= implode(' + ', $times); ?>

23

//= implode(' + ', $times); ?>

24

//= implode(' + ', $times); ?>

25

//= implode(' + ', $times); ?>

26

//= implode(' + ', $times); ?>

27

//= implode(' + ', $times); ?>

28

//= implode(' + ', $times); ?>

29

//= implode(' + ', $times); ?>

30

//= implode(' + ', $times); ?>
"COLLAR sits within a dark sonic soundscape, unafraid to explore the many complexities of humanity."

Purple Sneakers