The Alexander Ball
Sun 5 Sept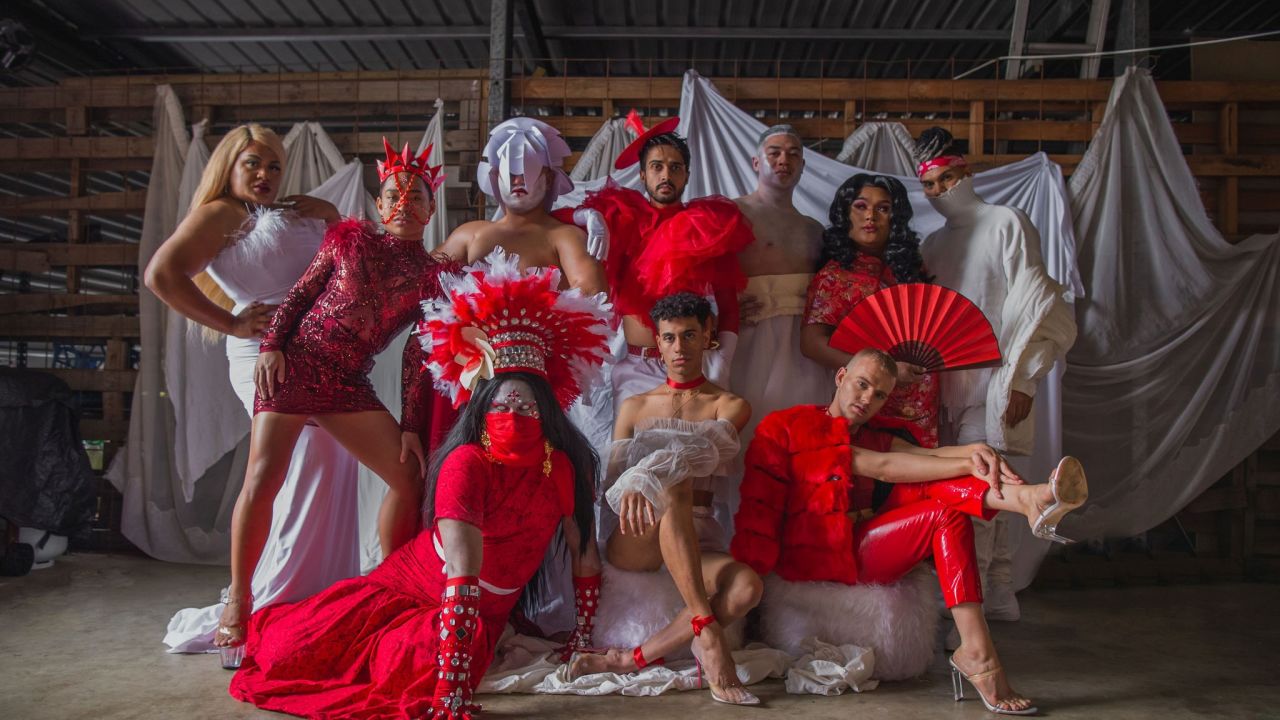 A spectacular celebration of underground LGBTQIA+ subculture and self-expression.
Hosted by Meanjin's pioneering ballroom house, House of Alexander, this fabulous event is a celebration of the underground LGBTQIA+ subculture and countercultural phenomenon that is ballroom.
From voguing to catwalks to wild outfits, The Alexander Ball creates a safe space for queer persons of colour to fully express themselves on the runway. This is a glittering night of celebration, community, art, protest, and self-expression.
Come dressed in your most spectacular outfit and ready to strike a pose!
This event is presented as part of The Tivoli and The Princess Theatre's Open Season program. Supported through Tourism and Event Queensland, the Queensland Government through Arts Queensland, and both the Live Music Australia Fund and the Restart Investment to Sustain and Expand (RISE) - initiatives of the Australian Government.
Important Info
Strictly for audiences 18+ years
September 2021
Mon
Tue
Wed
Thu
Fri
Sat
Sun

1

//= implode(' + ', $times); ?>

2

//= implode(' + ', $times); ?>

3

//= implode(' + ', $times); ?>

4

//= implode(' + ', $times); ?>

5

//= implode(' + ', $times); ?>

6

//= implode(' + ', $times); ?>

7

//= implode(' + ', $times); ?>

8

//= implode(' + ', $times); ?>

9

//= implode(' + ', $times); ?>

10

//= implode(' + ', $times); ?>

11

//= implode(' + ', $times); ?>

12

//= implode(' + ', $times); ?>

13

//= implode(' + ', $times); ?>

14

//= implode(' + ', $times); ?>

15

//= implode(' + ', $times); ?>

16

//= implode(' + ', $times); ?>

17

//= implode(' + ', $times); ?>

18

//= implode(' + ', $times); ?>

19

//= implode(' + ', $times); ?>

20

//= implode(' + ', $times); ?>

21

//= implode(' + ', $times); ?>

22

//= implode(' + ', $times); ?>

23

//= implode(' + ', $times); ?>

24

//= implode(' + ', $times); ?>

25

//= implode(' + ', $times); ?>

26

//= implode(' + ', $times); ?>

27

//= implode(' + ', $times); ?>

28

//= implode(' + ', $times); ?>

29

//= implode(' + ', $times); ?>

30

//= implode(' + ', $times); ?>