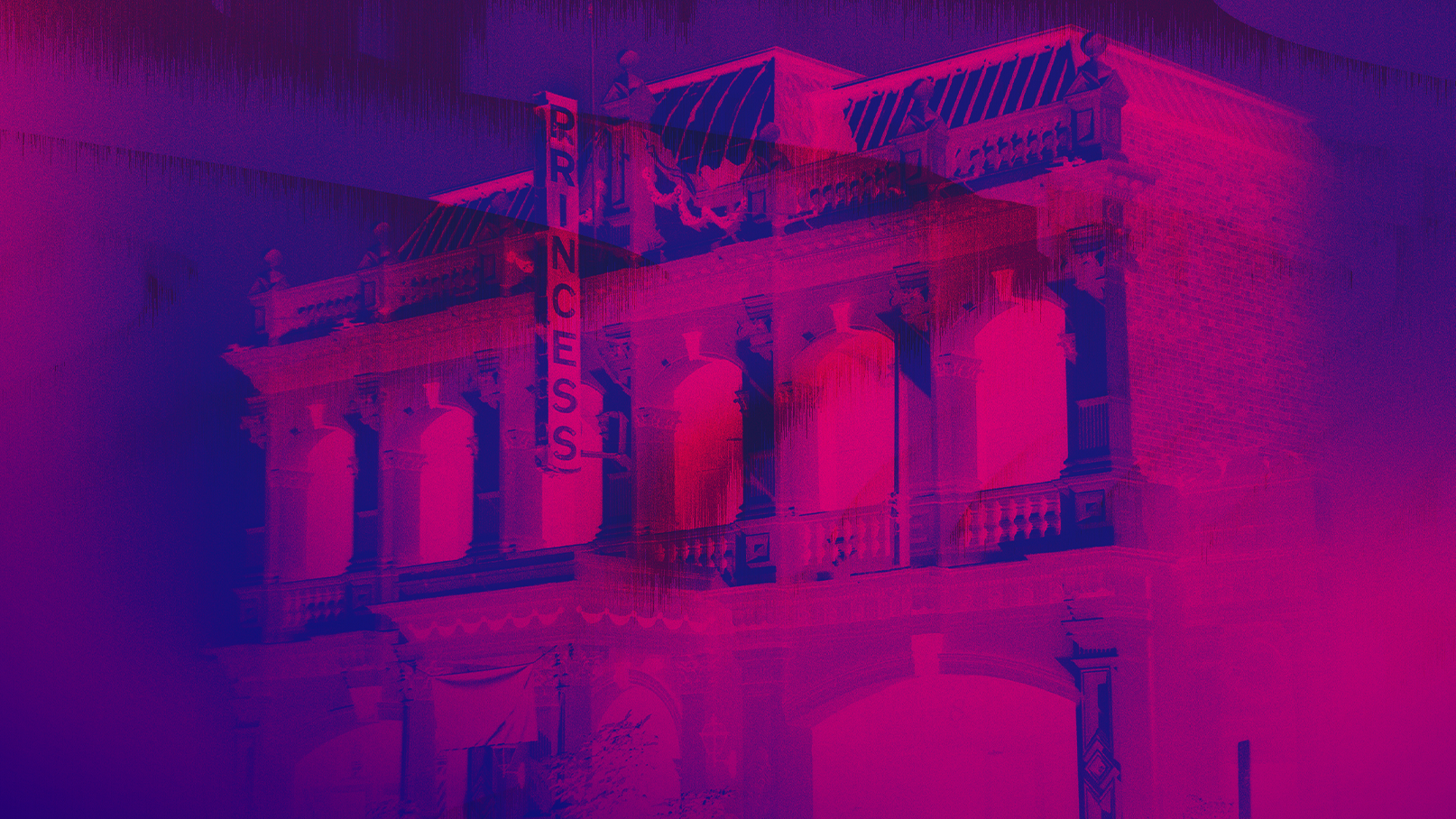 Brisbane Festival and The Princess Theatre present
Housewarming
Official Relaunch of The Princess Theatre
11 - 12 Sept
It's time to throw a bash in honour of Brisbane's new digs for art and music.
The doors of Queensland's oldest-standing theatre will be kicked back open for a raucous, once-in-a-lifetime housewarming party – and you're invited!
With more than 20 of Brisbane's finest and wildest musical and artistic talent set to run rampant, The Princess Theatre will be turning it up in every way.
Times
Sat from 7pm
Sun from 6pm
Important Info
Strictly for audiences 18+ years
Warning: Haze machine and strobe effects
September 2021
Mon
Tue
Wed
Thu
Fri
Sat
Sun

1

//= implode(' + ', $times); ?>

2

//= implode(' + ', $times); ?>

3

//= implode(' + ', $times); ?>

4

//= implode(' + ', $times); ?>

5

//= implode(' + ', $times); ?>

6

//= implode(' + ', $times); ?>

7

//= implode(' + ', $times); ?>

8

//= implode(' + ', $times); ?>

9

//= implode(' + ', $times); ?>

10

//= implode(' + ', $times); ?>

11

//= implode(' + ', $times); ?>

12

//= implode(' + ', $times); ?>

13

//= implode(' + ', $times); ?>

14

//= implode(' + ', $times); ?>

15

//= implode(' + ', $times); ?>

16

//= implode(' + ', $times); ?>

17

//= implode(' + ', $times); ?>

18

//= implode(' + ', $times); ?>

19

//= implode(' + ', $times); ?>

20

//= implode(' + ', $times); ?>

21

//= implode(' + ', $times); ?>

22

//= implode(' + ', $times); ?>

23

//= implode(' + ', $times); ?>

24

//= implode(' + ', $times); ?>

25

//= implode(' + ', $times); ?>

26

//= implode(' + ', $times); ?>

27

//= implode(' + ', $times); ?>

28

//= implode(' + ', $times); ?>

29

//= implode(' + ', $times); ?>

30

//= implode(' + ', $times); ?>