2—24 Sep
Brisbane Festival and Northshore Brisbane present
Brisbane's Art Boat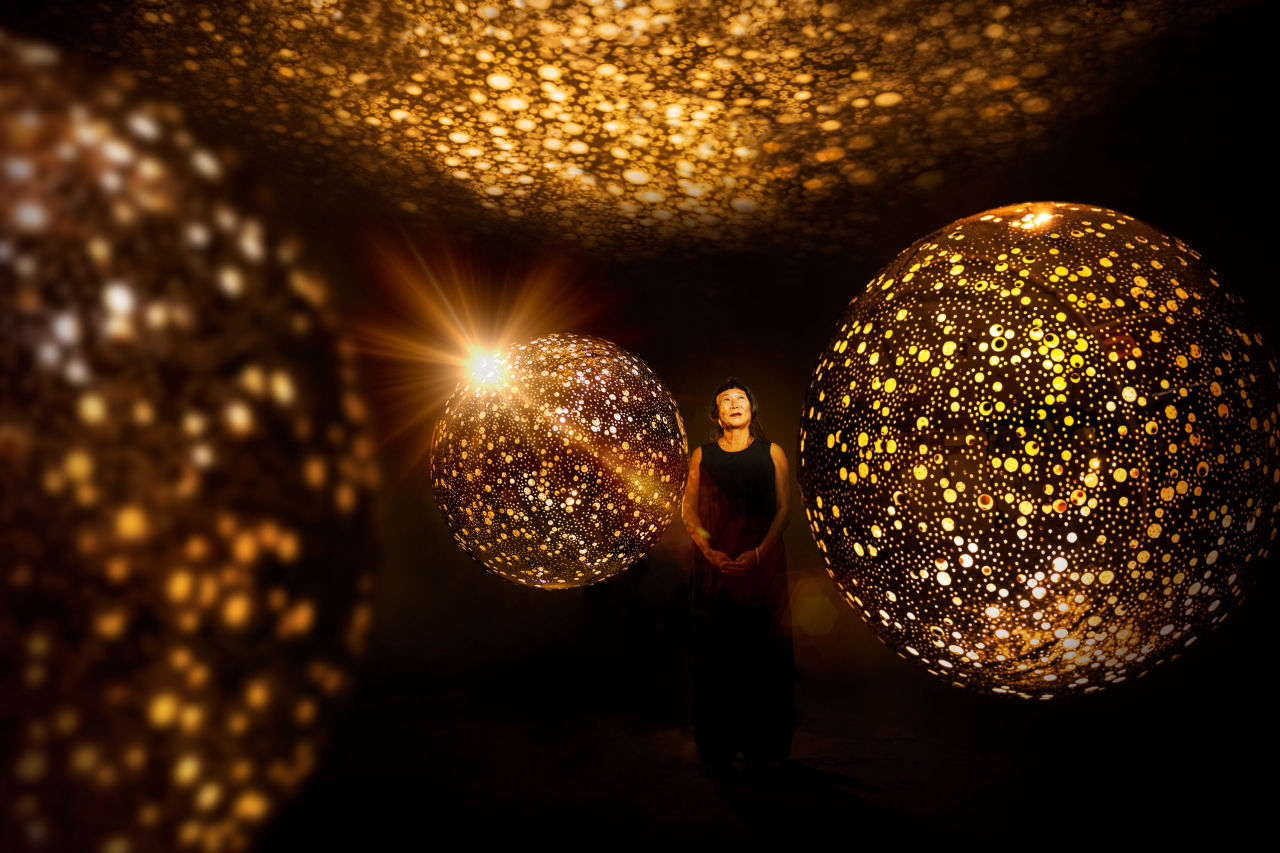 The float away hit of Brisbane Festival 2021 is back!
Brisbane's Art Boat returns for a celestial floating art experience featuring the work of internationally renowned visual artist Lindy Lee.
The Spheres takes its cue from Ancient Greek philosopher and mathematician Pythagoras, who speculated that celestial bodies caused vibrations as they coursed majestically through the heavens. Just as the vibrations of harp strings cause musical notes to reverberate, moons, stars and planets also reverberate to create harmonic sounds. Pythagoras termed this the 'Music of the Spheres'.
Brisbane's Art Boat features the city's most unique on-water bar and performance program, with a curated program that responds to the artwork, including an evocative soundscape by Yuggera and Turrbal man and Tribal Experiences Managing Director, Shannon Ruska and a specially commissioned sound work from Lawrence English. Lindy's stunning installation also features lighting design by Daniel Anderzipf.
Brisbane-born Lindy Lee is one of Australia's leading contemporary artists. Lindy states that "The Spheres is a celebration of harmony and joy, a symphony of connection and inclusiveness that will entangle Brisbane's community and breathe life into its sails".
This year, Brisbane's Art Boat will embark on special midnight and dawn cruises as well as a mindfulness program. Brisbane's Northshore will transform into an immersive riverfront hub for Brisbane Festival. As the sun sets, the precinct will be enlivened with performances, a pop-up riverside bar and tasty eats.
Open sessions return on Tuesday evenings, where audiences can experience the stunning installation The Spheres whilst the Art Boat is docked.
BRISBANE'S ART BOAT
The Spheres Artist Lindy Lee
Project Management & Fabrication Urban Art Projects
The Spheres Sound Composition Lawrence English, Room40
First Nations Storytelling Shannon Ruska, Tribal Experiences
Sound Design Guy Webster
Lighting Design Daniel Anderzipf

Australasian Dance Collective
Performers Jack Lister, Lonii Garnons-Williams, Lilly King, Harrison Elliott, Chase Clegg-Robinson
Choreographer and Rehearsal Director Gabrielle Nankivell
Artistic Director Amy Hollingsworth
Camerata
Performers Brendan Joyce (Violin), Jonny Ng (Violin), Gregory Daniel (Viola), Katherine Philp (Cello), Marian Heckenberg (Double Bass)
Artistic Director Brendan Joyce
Laniakea II
Composer Corrina Bonshek
Performer Michael Askill
Sound Designer Anna Whitaker
The Huxleys
Performers Will Huxley and Garrett Huxley
This project is supported through the Giving Program by Tim Fairfax AC and Gina Fairfax AC.

---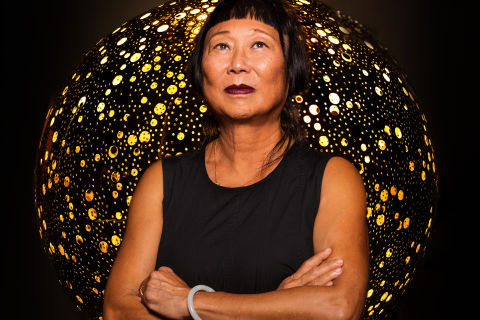 The Spheres by Lindy Lee
Internationally renowned visual artist, Lindy Lee brings her stunning installation aboard Brisbane's Art Boat for a truly immersive, celestial art, light and sound experience. Intentionally slow to impart their secrets, Lindy's work is inspired by symbolic gestures and processes that call on the element of chance to produce a galaxy of images that embody the intimate connections between human existence and the cosmos.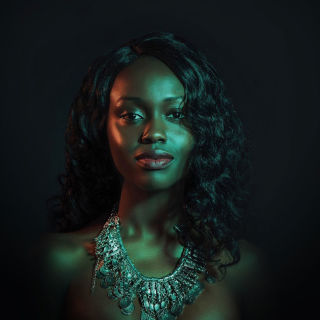 Akosia
AKOSIA invites her listeners on an eclectic journey of her melodic harmonies and meaningful storytelling that explores the reality of life and love through her music. Step into the intoxicating world of AKOSIA.
Midnight Moonlight Cruise
11:30 PM
2 hr
Book Now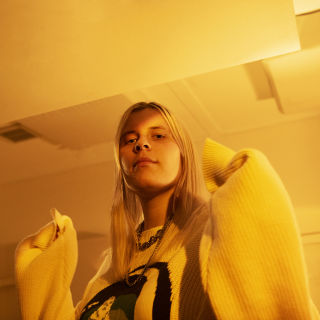 Alice Ivy
Recognised as one of Australia's most versatile and exhilarating artists, ARIA-nominated, Alice Ivy's eclectic signature sound spans sample-influenced soul, hip-hop, dance and electronic pop that she brings to life live as a multi-instrumentalist.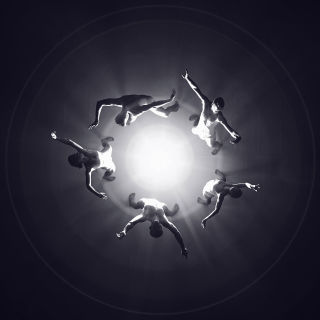 Australasian Dance Collective
Redefining boundaries and reimagining connection, Australasian Dance Collective (ADC) is one of Australia's leading contemporary dance companies with an extraordinary ensemble of six artists creating exhilarating dance works.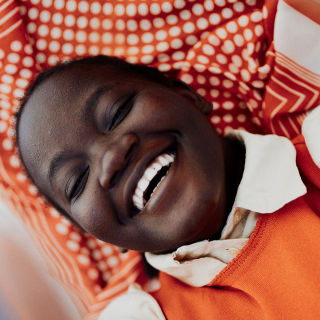 Beckah Amani
Beckah Amani writes delicate, intimate songs that draw on deeply personal topics — heartbreak, placelessness, identity — finding strength in her sonorous voice. She provides both solace and motivation, offering salve to the wounds of the world.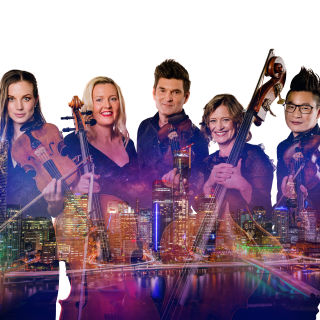 Camerata – Queensland's Chamber Orchestra
Performing without a conductor, Camerata's Artistic Associates and guest artists take ownership of their music-making to form a refreshing and acclaimed voice that empowers artists, inspires audiences, and enriches communities through music.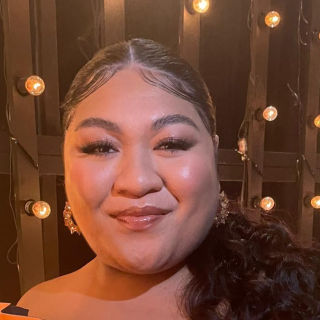 Faith Sosene
Faith Sosene is known for her powerful and emotional vocals that ignite magical moments. The self taught singer-songwriter was a 2022 finalist of The Voice Australia and has performed alongside Jessica Mauboy.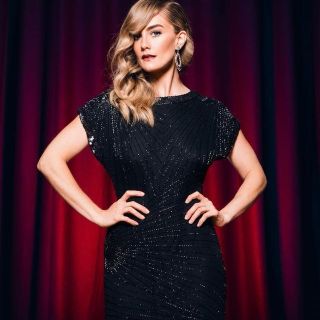 Franky Smart
Franky Smart, aka Claire Walters, is a multi-faceted entertainer with a background in jazz. She also studied all forms of dance growing up and it was her love of music and dance that led her to add vocals to her repertoire.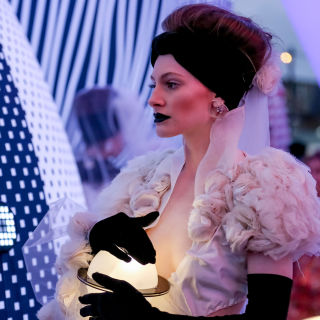 Gail Sorronda
With her signature monochromatic designs, Gail Sorronda brings her unique aesthetic to Brisbane's Art Boat. Having attracted the attention of the likes of Dolce & Gabanna and Karl Lagerfeld, the cult Brisbane designer will entrance audiences.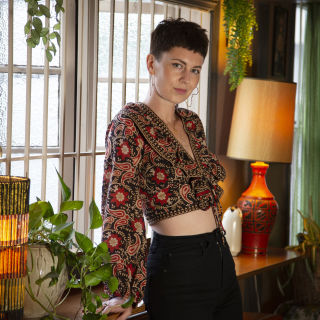 Hannah Macklin
Hannah Macklin is known for providing audiences with exciting and transcendent experiences. Her sound ranges from moments of gentle introspection to metal-tinged mayhem with jazz, Latin and classical influences in a progressive pop/rock context.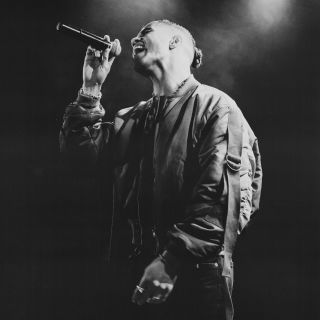 Jerome Farah
Jerome Farah is leading the way in Australia's R&B and alternative hip-hop scene by pushing new ideas and concepts forward. His unique voice has now become synonymous with that kind of intoxicating energy a music fan can't help being drawn in by.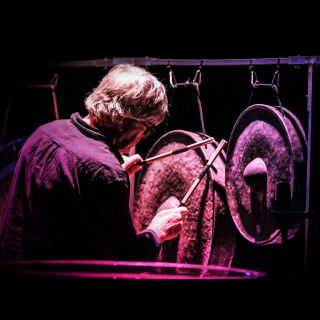 Laniakea II
Experience a different sense of space and time in this mesmeric and beautiful work conceived by composer Dr Corrina Bonshek and developed in collaboration with gong master Dr Michael Askill that evokes the movement of stars in our expanding universe.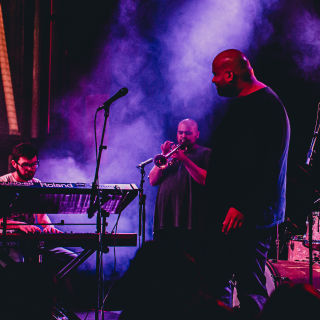 Life on Earth
A powerhouse improvisation collective "full of freshness, fine rhymes and bigger beats." Through each audience's ideas, they perform one-time-only songs infusing a serve of life's dynamic experiences, all through a new wave fusion jazz hop sound.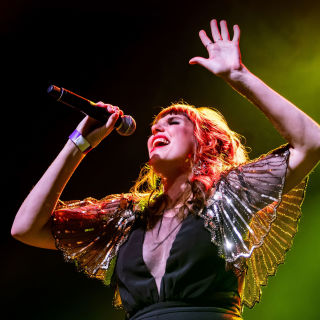 MZAZA
Led by French-Sephardic vocalist Pauline Maudy, multi-award winning MZAZA deliver their stunning blend of folk to music lovers the world over. This group of musicians from around the globe mesmerise audiences with powerful and inspired performances.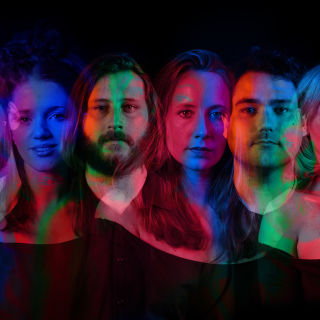 Menajerie
Neo-soul making, no sh*t taking, gonna get your booty shaking Menajerie are a 6 piece female led collective based in Meanjin/Brisbane. With a strong focus on tight vocal harmony, they pen originals inspired by The Meters, Hiatus Kaiyote & Jon Cleary.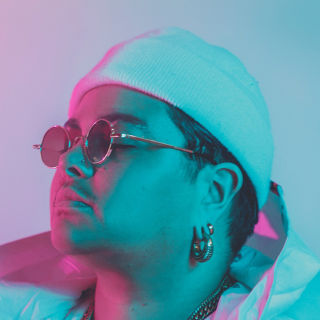 Mo'Ju
A force to be reckoned with, Mo'Ju is one of Australia's most exciting singer/songwriters. Amassing critical, commercial and cultural influence with their album, Native Tongue, they continue to impact the Australian music scene through their work.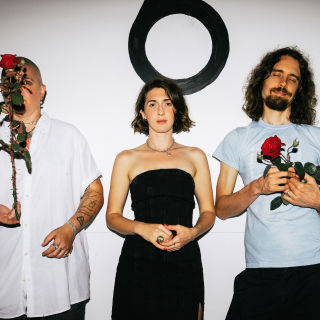 Moreton
Moreton transpose stories about the emotional heft of everyday life into ruminative art-rock. Fronted by the stirring and era-less voice of singer Georgia James Potter, the award winning band holds a mighty yet intimate sound.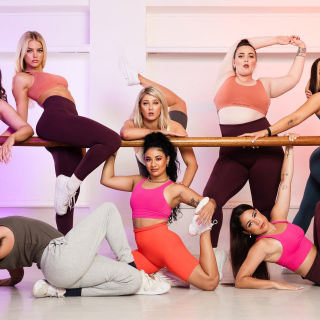 Pink Matter
Pink Matter is a leading dance collective in Brisbane that focuses on supporting artists and delivering kick ass performances. They celebrate and platform the local street and commercial dancers from all backgrounds with all bodies.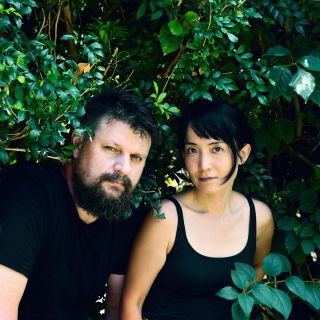 Shugorei
Shugorei is a sparkling, invigorating, highly adventurous music duo featuring live percussion and electronics. They perform an utterly unique, continuous set, with highly energetic sections interspersed with finespun, dream-like moments.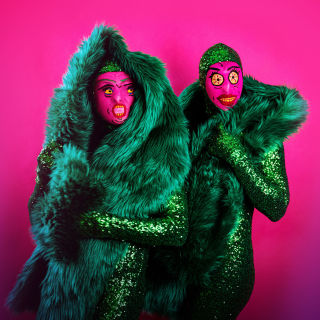 The Huxleys
The Huxleys are a dynamic duo of cataclysmic proportion who present camp commentary and spectacle across visual art and performance. Sparkle, surrealism and the absurd, The Huxleys bring some escapism and magic to everyday life.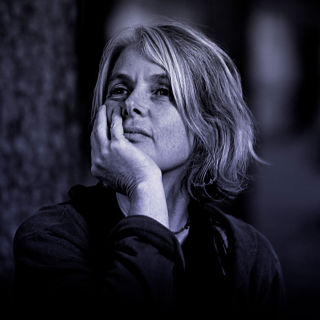 Vanessa Tomlinson
Vanessa Tomlinson's work is noted for exploring how sound shapes our lives, awakening our ears to new sounds, in new spaces, her music making, which include works on the tam-tam is the perfect partner to Lindy Lee's installation.
Brisbane's Art Boat Departure Information
Northshore, Brisbane Departures
Maritime Green
147B MacArthur Ave,
Hamilton QLD 4007

All ticket-holders are required to arrive by the time on their ticket. Time for boarding is included.
South Bank Departures
410 Stanley St,
South Brisbane QLD 4101

All ticket-holders are required to arrive by the time on their ticket. Time for boarding is included.

The boat is moored along the river, in front of the pool area near the South Bank Piazza and BOQ Festival Garden.
Journey planner
There are ferry stops and bus stops nearby. Plan your public transport journey using the Translink Journey Planner.