Sun 18 Sep
Brisbane Festival and Northshore Brisbane present
The Art of Deep Looking — Brisbane's Art Boat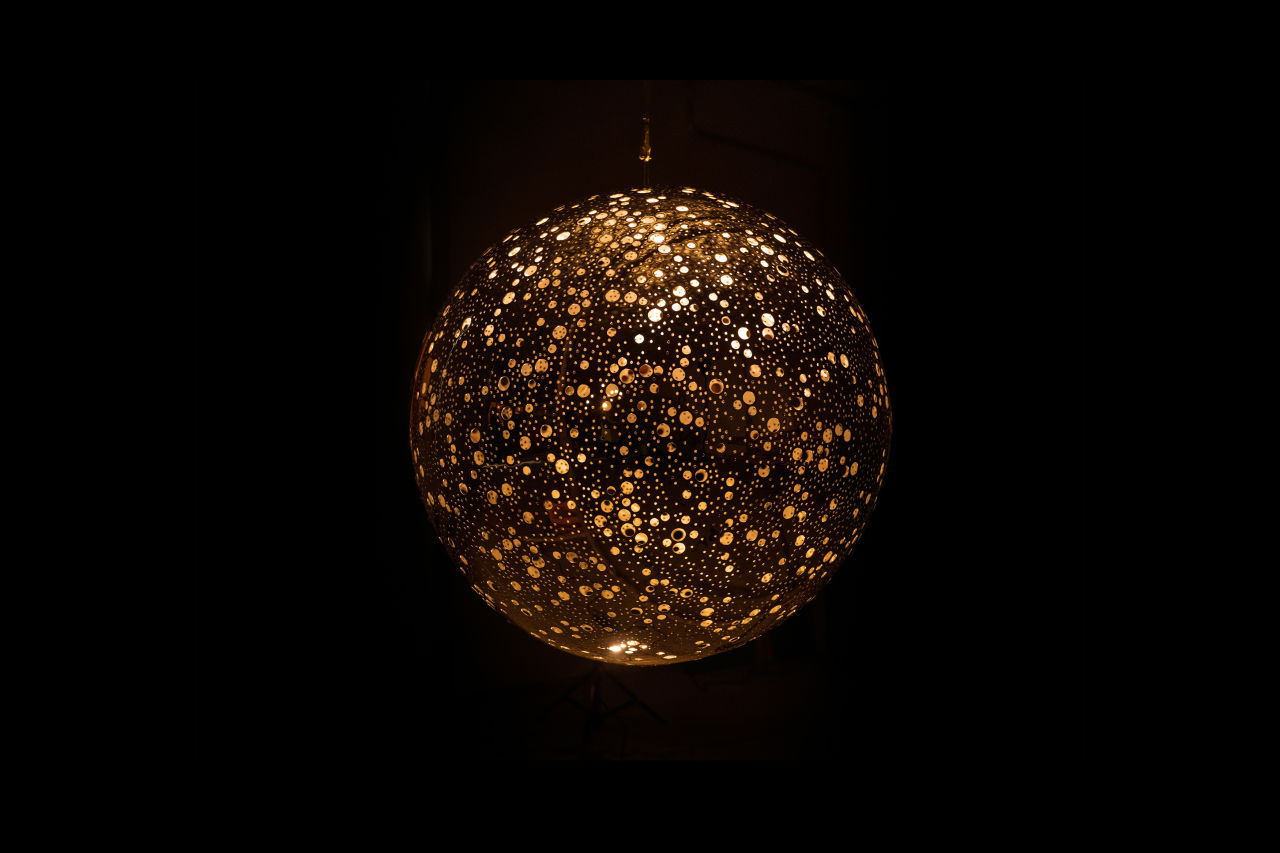 An intimate and contemplative exploration of art.
An intimate and contemplative exploration of Lindy Lee's artwork The Spheres drawing on wisdom practices that are centuries old.
Explore the wondrous 'nonverbal language' that can exist between a work of art and the viewer. Through mindful practices you can explore new ways in which art can be an extraordinary means to communicate what words cannot.
This session engages contemplative exercises that can cultivate an ability to explore this unspoken exchange in a more focused way, applying present-moment awareness to increase the depth and intimacy of our viewing experience.
BRISBANE'S ART BOAT
The Spheres Artist Lindy Lee
Fabrication Urban Art Projects
The Spheres Sound Composition Lawrence English, Room40
First Nations Storytelling Shannon Ruska, Tribal Experiences
First Nations Storytelling Sound Design Guy Webster
Lighting Design Daniel Anderzipf

THE ART OF DEEP LOOKING
Developed and lead by Steve Pozel
This project is supported through the Giving Program by Tim Fairfax AC and Gina Fairfax AC.
---
Important Info
No prior experience in the arts or with mindfulness is required.
Please note Brisbane's Art Boat will remain docked at Northshore for the duration of this event.
You are required to arrive by the time stated on your ticket. Patrons arriving after the time stated on their ticket will be permitted to enter at an appropriate break in the performance.
This is an outdoor event and you are advised to dress appropriately for the conditions on the day.
Suitable for all ages 14+
The Art Boat is accessible via wheelchair. Please phone QTIX on 136 246 to book.
Dates in September
| Mon | Tue | Wed | Thu | Fri | Sat | Sun |
| --- | --- | --- | --- | --- | --- | --- |
| | | | | | | |
| | | | | | | |
| | | | | | | |
| | | | | | | |
| | | | | | | |
---

Lindy Lee
Lindy Lee's work is inspired by symbolic gestures and processes that call on the element of chance to produce a galaxy of images that embody the intimate connections between human existence and the cosmos.

Steve Pozel
Steve Pozel works in the intersection between creativity, innovation and mindfulness in the educational and corporate sectors. He has produced mindfulness and art sessions for the Sydney Opera House, MCA Sydney and Vivid Sydney.