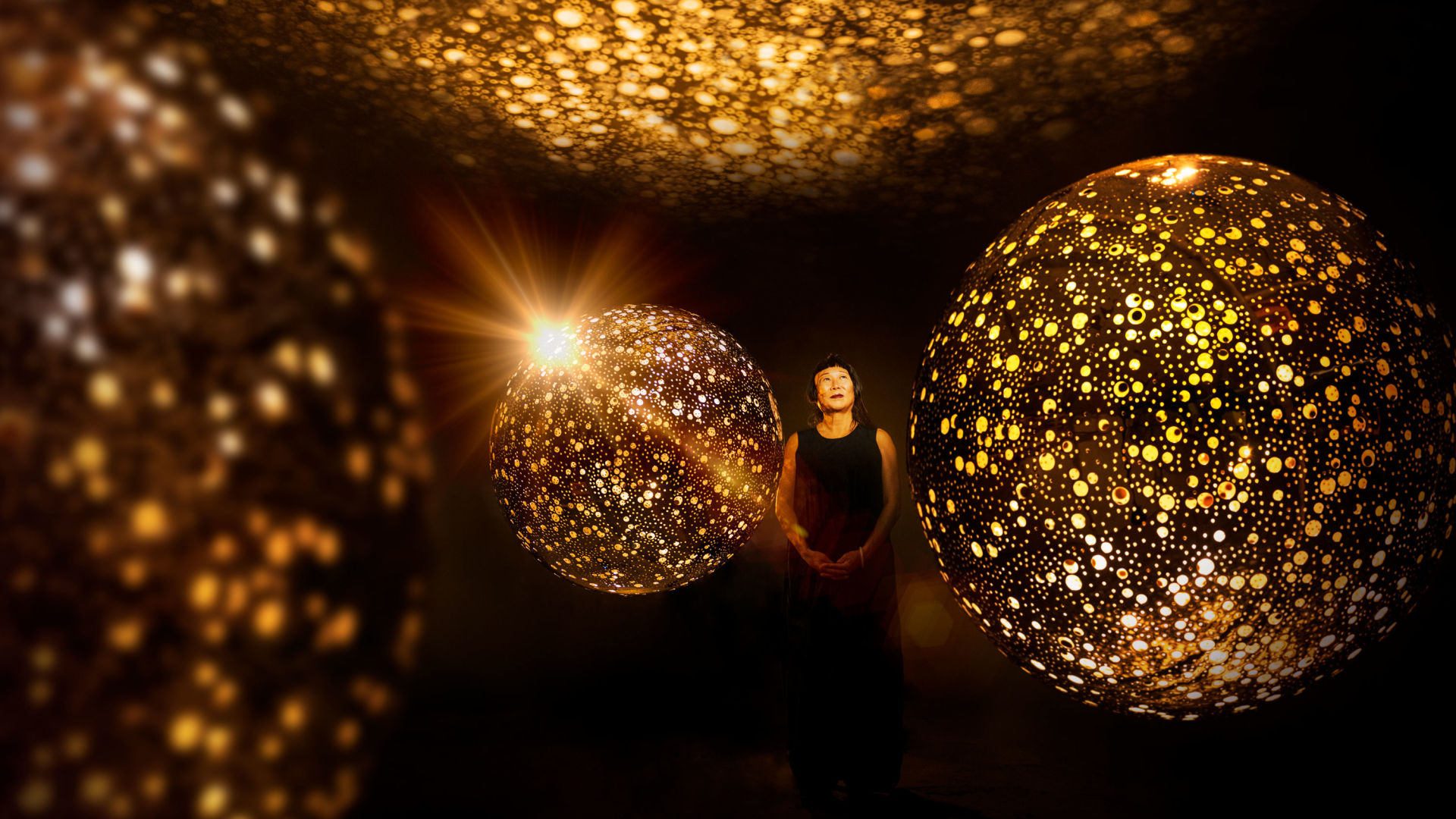 Fri 9 — Sun 11 Sep
Reach for the Stars
Turn your gaze to the stars as we celebrate the celestial.
One of the hits of last year's festival, Brisbane's Art Boat will take to the river again, bedecked in a stunning installation by internationally renowned, Brisbane-born artist, Lindy Lee. And over at West Village, international artist Luke Jerram's Planet Series kicks off with Museum of the Moon – a fusion of lunar imagery, moonlight and surround sound.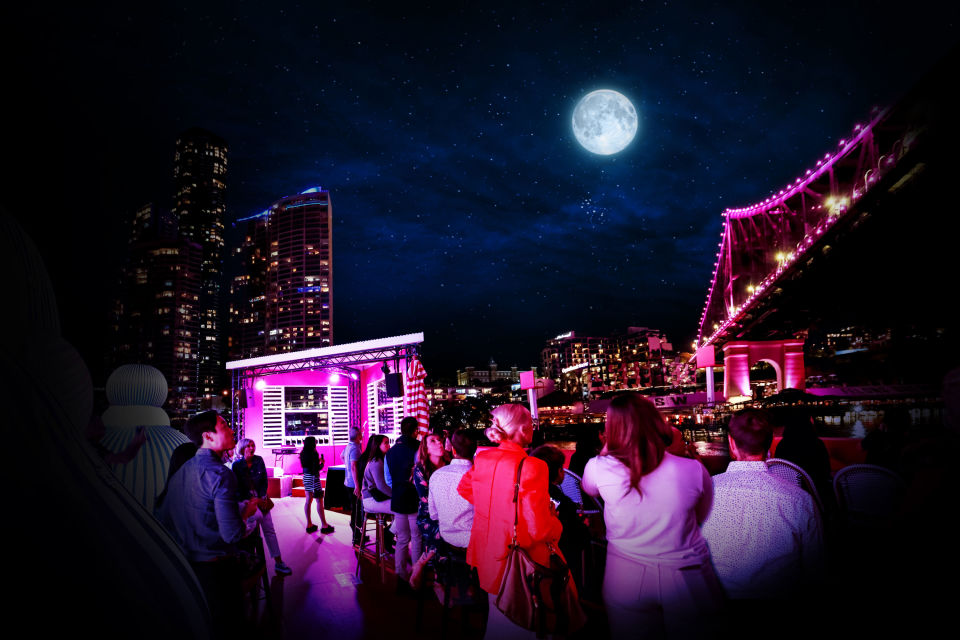 Weekend Highlight
Sat 10 Sep
The ultimate celestial experience.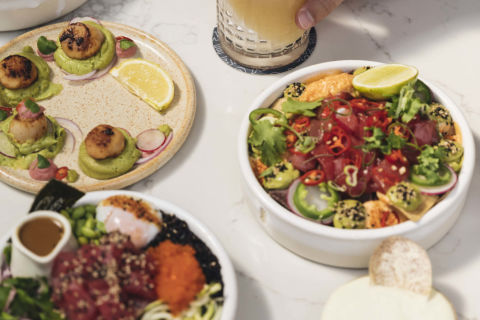 Hungry?
WEST VILLAGE
Dive into delicious for divine food and delightful people.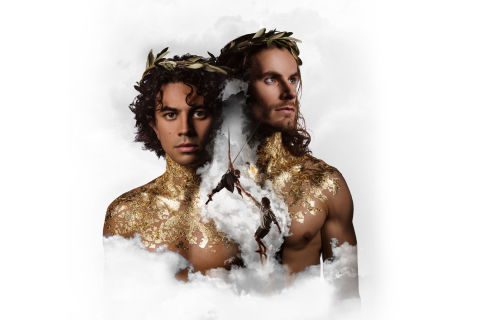 JOIN THE GODS
An unlikely (and under told) classical love story delivered in a stunning new production – WORLD PREMIERE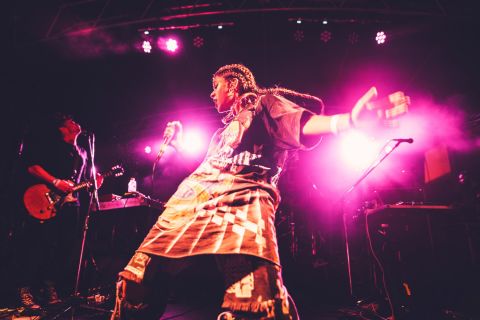 MUSIC LOVERS
Discover the future of music with 150 artists showcasing their talents in venues across Fortitude Valley's live music precinct.
#Saturday Full Moon Surprise
Celebrate the full moon on the Brisbane Art Boat Midnight Moonlight Cruise. Experience the Brisbane River as never before, immersed in Lindy Lee's sublime installation — The Spheres, with live performances by Akosia and other guest artists.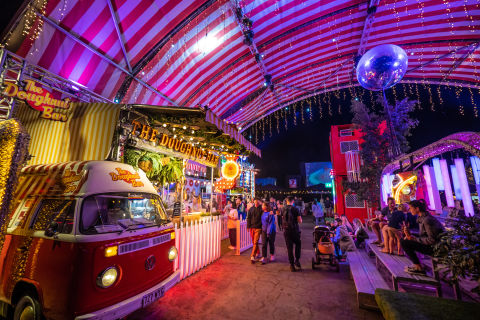 A FEAST OF THE SENSES
EAT STREET NORTHSHORE
A special one-of-a-kind experience and fun-filled adventure to satisfy your taste buds.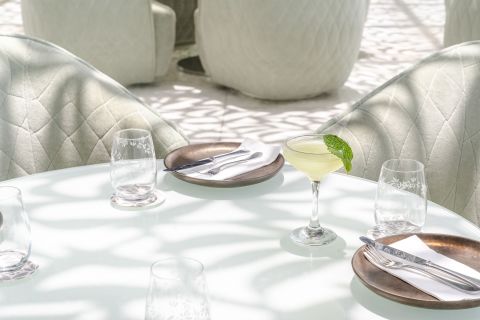 Sunset Cocktails
The Terrace, Emporium Hotel South Bank
Take your night to new heights at the iconic The Terrace and bask in unrivalled views across Brisbane.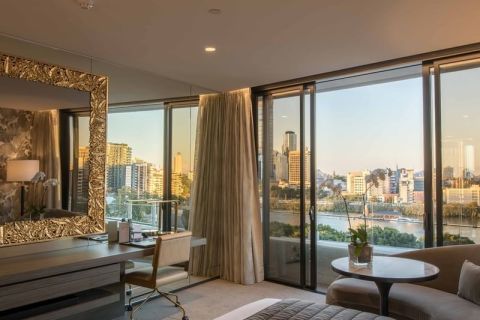 Stay and Play
Emporium Hotel, South Bank
Experience an exquisite new standard in boutique luxury accommodation.
The moon connects us all — and this epic installation by international artist Luke Jerram gives us a glimpse into the lunar surface through the internally lit spherical sculpture representing 5km of the moon's surface.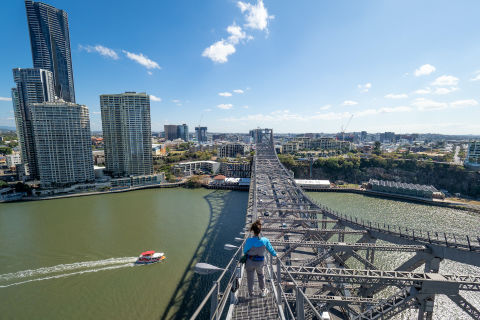 Scale the Heights
Climb the iconic Story Bridge with a dawn, twilight or night climb.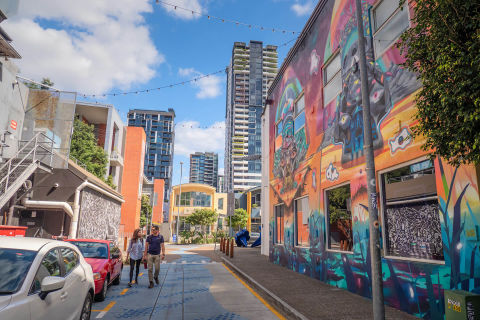 Fascinating Fish Lane
Fish Lane
A vibrant inner city laneway.
Sign up to hear about new events and offers