12 Sept
For Honeyman Street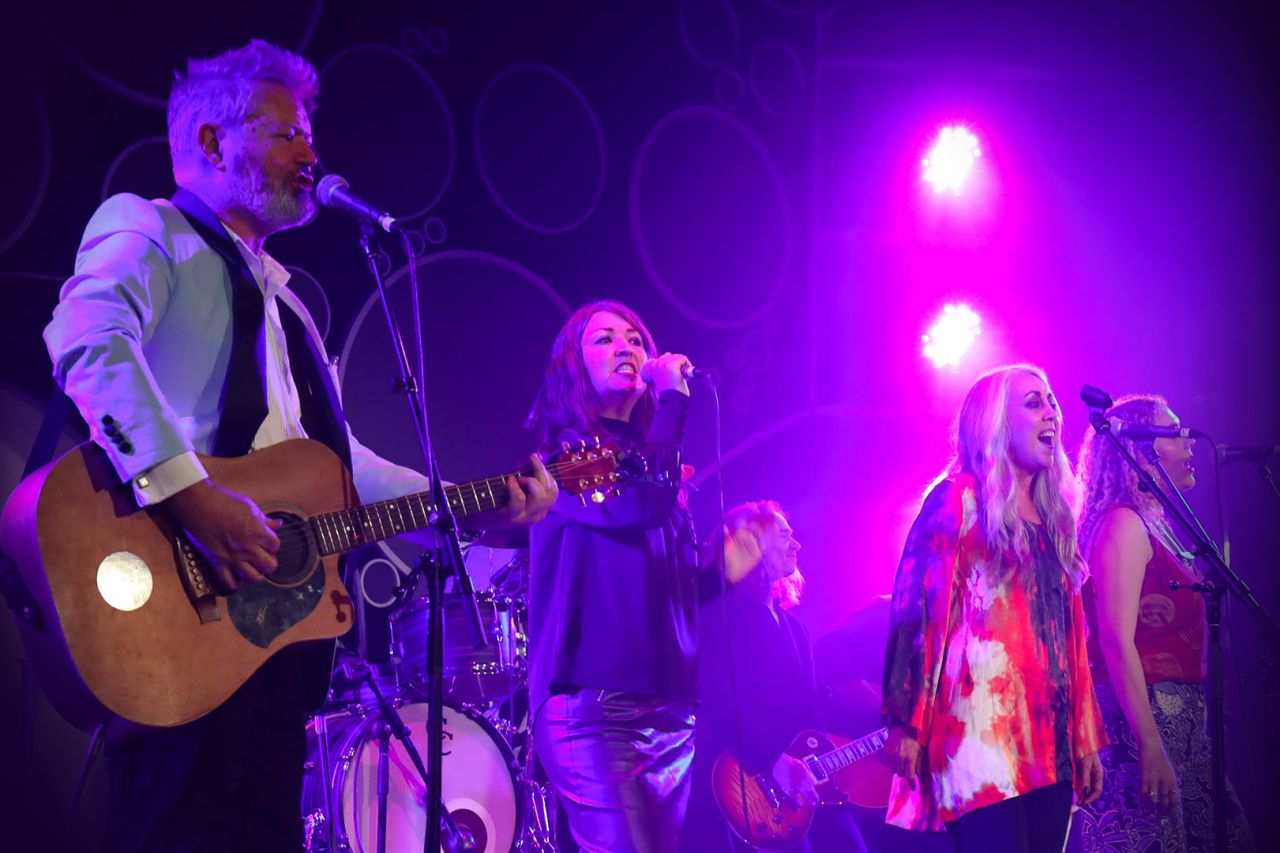 Prolific storyteller Sean Sennett returns to Brisbane Festival with a newly conceived song cycle
A sequel to Brisbane Festival 2019's sold out performance I Left My Heart In Highgate Hill, For Honeyman Street is a newly conceived song cycle written by singer/songwriter Sean Sennett.
Featuring a full band and a quintet of Brisbane's finest female vocalists, including Dana Gherman, Rachael Dixon, Charlotte Emily, Megan Cooper and Roz Pappalardo, this performance of soulful melodies will touch your heart.
Songwriter Sean Sennett
Singer Lucinda Shaw
Singer Megan Cooper
Singer Dana Gehrman
Singer Rachael Dixon
Singer Charlotte Emily
Singer Roz Pappalardo
---
Price
Single admission $35. Groups of 4+ $25.
Dates in September
| Mon | Tue | Wed | Thu | Fri | Sat | Sun |
| --- | --- | --- | --- | --- | --- | --- |
| | | | | | | |
| | | | | | | |
| | | | | | | |
| | | | | | | |
| | | | | | | |
---
The ultimate romantic ode to Brisbane.

The Weekend Edition
on I Left My Heart In Highgate Hill by Sean Sennett
Sean Sennett is one of the strongest pop artists, in the tradition of Paul Kelly and Stephen Cummings, to have emerged in recent years.

Sunday Telegraph

Sean Sennett
A prolific storyteller known for weaving narratives that go straight to the heart. In 2019, Sean produced a ten-woman strong performance that sold out the Spiegeltent, I Left My Heart In Highgate Hill. Collaborators include Kate Ceberano and Steve Kilbey.

Charlotte Emily
With a voice that floats as freely as the wind, vibrant singer/songwriter Charlotte Emily is a breath of fresh air who is bound to leave listeners with their feet tapping & their lips infectiously upturned.

Dana Gehrman
Guitar-slinger and singer Dana Gehrman delivers a vintage sound that evokes rich nostalgia and takes influence from the halcyon days of 70's 'west coast' music.

Megan Cooper
High country, folksy, vintage, honest. With addictive melodies and extraordinary tales of common hearts, Megan Cooper's been earning praise since the release of her critically acclaimed debut album, Ghosts, Choirs & Kings in 2014.

Rachael Dixon
A vocalist and musician who began her singing career as the front woman for late 90's/early 00's indie guitar bands Tangled and The 9th Wave supporting acts such as Pollyanna, Deadstar, Killing Heidi, Josh Rouse and Dave Graney.
Roz Pappalardo
Roz Pappalardo is known throughout Australia for her prolific music and songwriting career, most notably with women in docs, her solo work as a strong roots musician, and most recently, spacious, alt country earthy songwriting duo, Lontano.