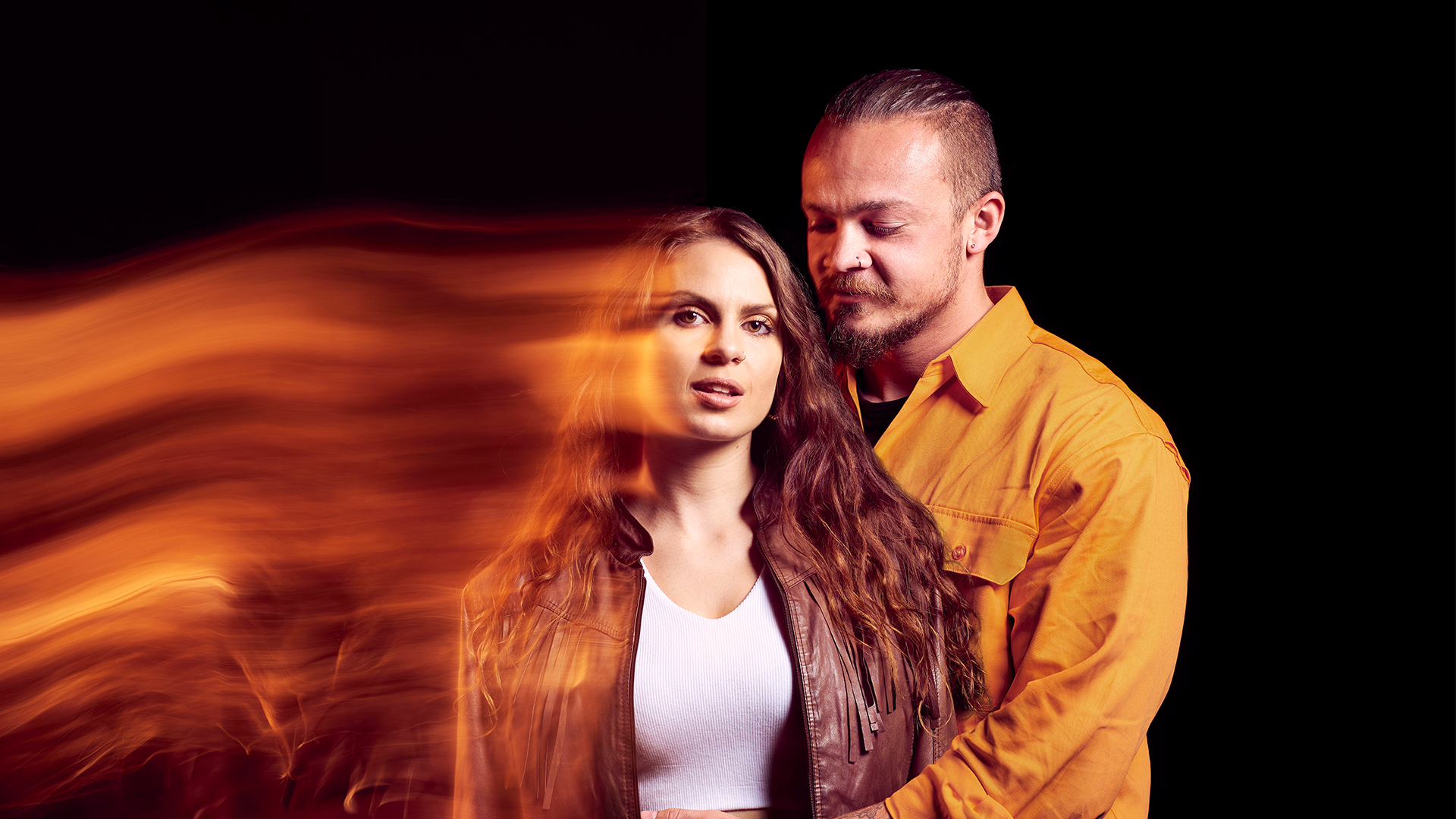 Brisbane Festival and Queensland Performing Arts Centre present
Heart is a Wasteland
15 - 18 Sept
Storytelling and live music combine in a cross-country, whisky-fuelled love story.
Raye, a struggling country music star in the making, plays pub to pub along Australia's vast desert highways, flogging demo CDs in the hope of returning home to her son, Elvis. But when she meets Dan, another broken wanderer, a love affair unfurls over their four-day drive home to Alice Springs.
ILBIJERRI Theatre Company's restaging of John Harvey's Heart is a Wasteland has been reimagined by Artistic Director Rachael Maza.
Recognising everyone's individual right to love, this production cuts to the country's heart.
Writer John Harvey (Saibai Island)
Director Rachael Maza (Yidinji, Meriam)
Songwriter Lydia Fairhall (Worimi)
Musical Director and Arrangements Gary Watling (Wiradjuri)
Sound Designer James Henry (Yuwaalaraay and Yorta Yorta)
Production Manager Nick Glen
Set and Costume Design Emily Barrie
Lighting Design Niklas Pajanti
AV Design Sean Bacon
Dramaturg Mark Pritchard
Stage Manager Jess Keepence
Image by Aaron Walker
A RISING co-production. Supported by Sidney Myer Fund.

This project has been assisted by the Australian Government through the Australia Council, its arts funding and advisory body.
Production Partners
Times
Wed, Fri, Sat 7:30pm
Thu 8pm
Sat 18 Sept 2pm
Accessibility
Assistive listening systems available
Important Info
Suitable for all ages
Warning: Coarse language and sexual references
September 2021
Mon
Tue
Wed
Thu
Fri
Sat
Sun

1

//= implode(' + ', $times); ?>

2

//= implode(' + ', $times); ?>

3

//= implode(' + ', $times); ?>

4

//= implode(' + ', $times); ?>

5

//= implode(' + ', $times); ?>

6

//= implode(' + ', $times); ?>

7

//= implode(' + ', $times); ?>

8

//= implode(' + ', $times); ?>

9

//= implode(' + ', $times); ?>

10

//= implode(' + ', $times); ?>

11

//= implode(' + ', $times); ?>

12

//= implode(' + ', $times); ?>

13

//= implode(' + ', $times); ?>

14

//= implode(' + ', $times); ?>

15

//= implode(' + ', $times); ?>

16

//= implode(' + ', $times); ?>

17

//= implode(' + ', $times); ?>

18

//= implode(' + ', $times); ?>

19

//= implode(' + ', $times); ?>

20

//= implode(' + ', $times); ?>

21

//= implode(' + ', $times); ?>

22

//= implode(' + ', $times); ?>

23

//= implode(' + ', $times); ?>

24

//= implode(' + ', $times); ?>

25

//= implode(' + ', $times); ?>

26

//= implode(' + ', $times); ?>

27

//= implode(' + ', $times); ?>

28

//= implode(' + ', $times); ?>

29

//= implode(' + ', $times); ?>

30

//= implode(' + ', $times); ?>
★★★★
"Impressive...delivers a strong, affecting narrative, powered in part by the freedom that flows from Indigenous voices telling Indigenous stories."

The Age