Peter and the Wolf
16 - 25 Sept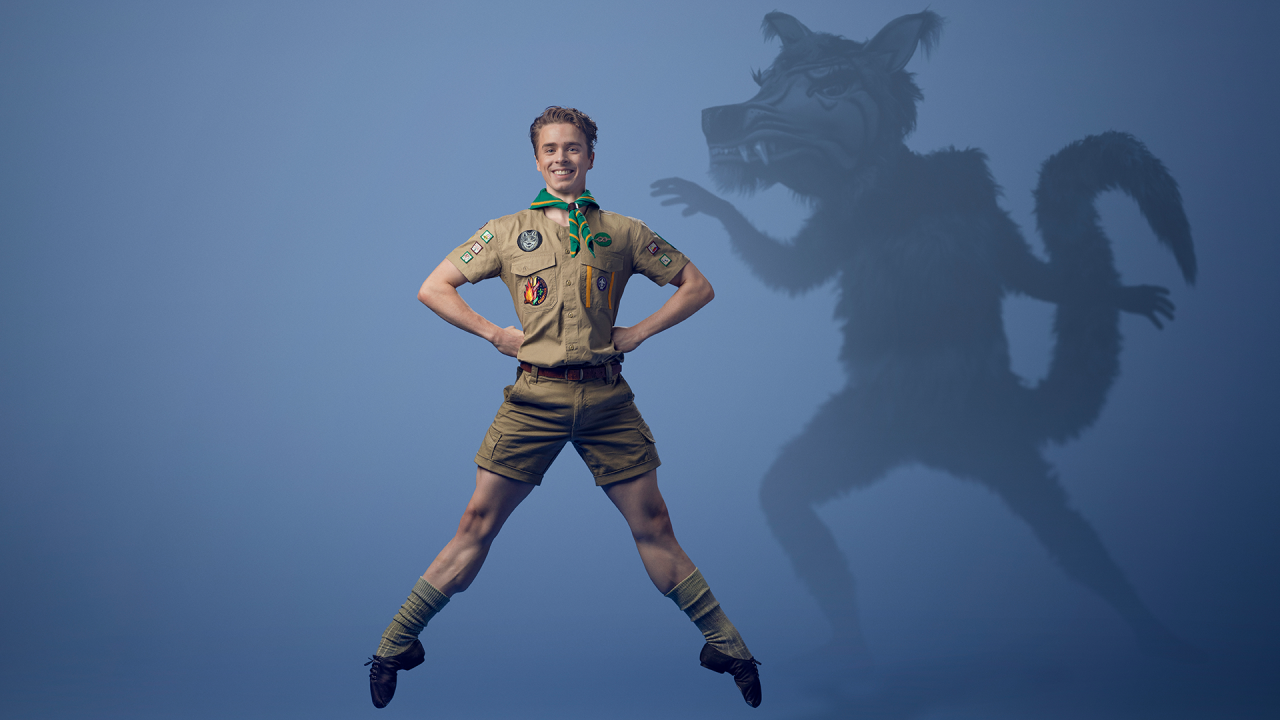 This is the story of a courageous boy, a lovable grandpa, a rascally wolf, a graceful bird and an unlucky duck.
Performed on stage by Queensland Ballet's talented Jette Parker Young Artists and choreographed by Greg Horsman, Peter and the Wolf beautifully retells the classic symphonic fairy tale with a contemporary twist.
Danced to an extended version of the original score by Sergei Prokofiev, this is a wonderful introduction to the orchestra that will inspire the littlest of ballet lovers and their families.
Choreographer Greg Horsman
Composer Sergei Prokofiev
Music Arranger Nigel Gaynor
Costume Designer Noelene Hill
Set Designer Joshua McIntosh
Lighting Designer Ben Hughes
Image by David Kelly
Production Partners
Price
Single admission $30, packages of four $110 each.
Times
Week 1:
Thu - Sat 11am, 1:30pm, 6:30pm

Week 2:
Tue 4:30pm
Wed - Fri 2pm, 4:30pm
Sat 11am, 1:30pm, 6:30pm
Important Info
Relaxed performance: Sat 25 Sept 11am
Suitable for all ages
Warning: Haze machine
Please note there is a strict lock-out period for latecomers.
September 2021
Mon
Tue
Wed
Thu
Fri
Sat
Sun

1

//= implode(' + ', $times); ?>

2

//= implode(' + ', $times); ?>

3

//= implode(' + ', $times); ?>

4

//= implode(' + ', $times); ?>

5

//= implode(' + ', $times); ?>

6

//= implode(' + ', $times); ?>

7

//= implode(' + ', $times); ?>

8

//= implode(' + ', $times); ?>

9

//= implode(' + ', $times); ?>

10

//= implode(' + ', $times); ?>

11

//= implode(' + ', $times); ?>

12

//= implode(' + ', $times); ?>

13

//= implode(' + ', $times); ?>

14

//= implode(' + ', $times); ?>

15

//= implode(' + ', $times); ?>

16

//= implode(' + ', $times); ?>

17

//= implode(' + ', $times); ?>

18

//= implode(' + ', $times); ?>

19

//= implode(' + ', $times); ?>

20

//= implode(' + ', $times); ?>

21

//= implode(' + ', $times); ?>

22

//= implode(' + ', $times); ?>

23

//= implode(' + ', $times); ?>

24

//= implode(' + ', $times); ?>

25

//= implode(' + ', $times); ?>

26

//= implode(' + ', $times); ?>

27

//= implode(' + ', $times); ?>

28

//= implode(' + ', $times); ?>

29

//= implode(' + ', $times); ?>

30

//= implode(' + ', $times); ?>