Sat 17 Sep
Brisbane Festival, The Queensland Government and Brisbane City Council present
Brisbane Serenades –
Moorooka Block Party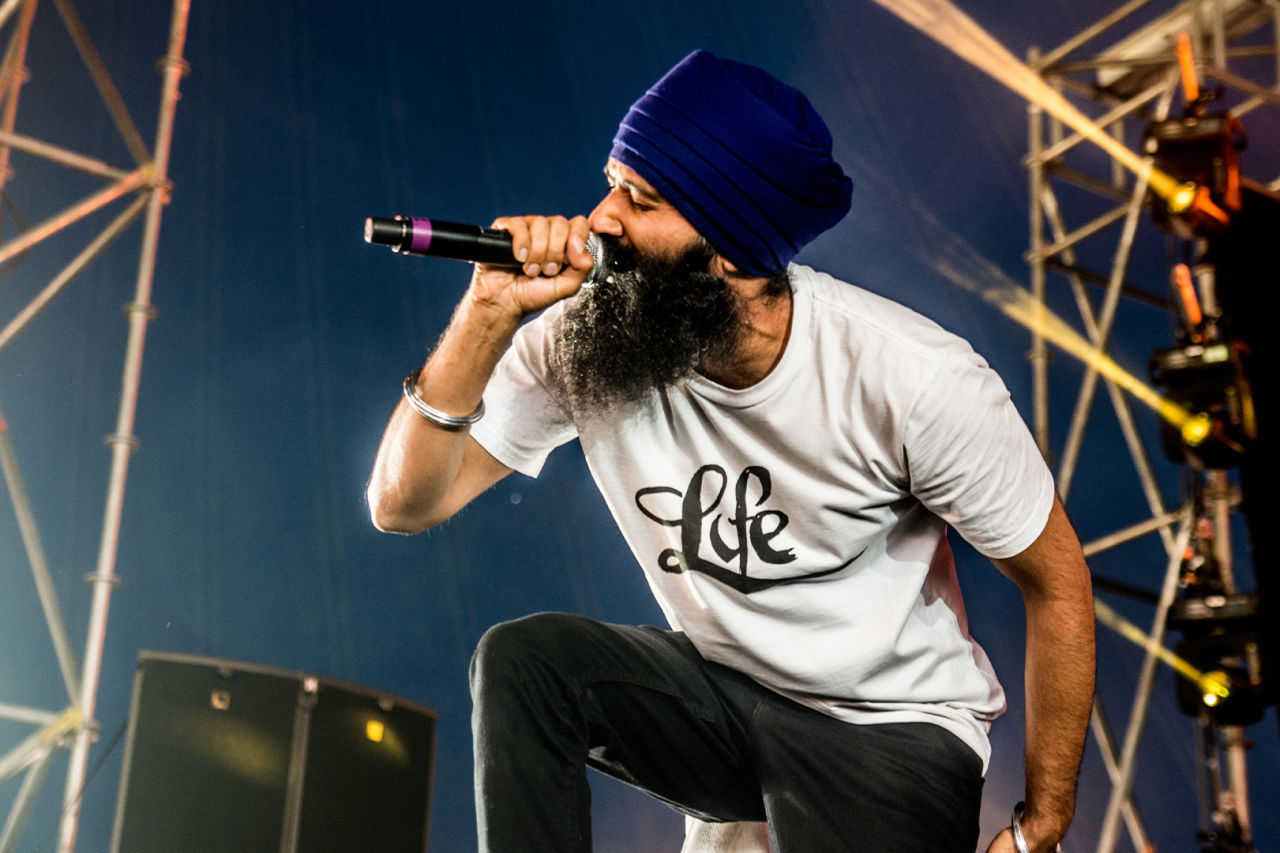 We are lighting up Moorooka's Pegg's Park with a banging party of killer beats, a fusion of dance, celebration and food.
Headlined by L-FRESH the LION, one of Australia's leading Hip Hop artists, along with Bustamento, a tropical shaking six-piece band that pays homage to the upbeat rhythms of the Caribbean, covering the Calypso, Mento, early Reggae and Ska styles. Artists from the local community will also be found centre stage and don't miss the exhilarating and epic outdoor dance from FOUND OBJECTS.
Artists and collectives from the local community come together to activate the biggest block party Moorooka has ever seen! A day fused with killer beats, dance, food, workshops and celebration – Mooroka Block Party is the place to dance and eat the afternoon away.
2–3pm Welcome to Country
Hip-hop dance workshop for beginners
Skillz FJ
African Fusion Interactive Dance Performance
Instant choir! – Sing with Yani
3–4pm
Al Zayton Palestinian Dabke Troupe, BUSTAMENTO
Found Objects performance - Shaun Parker Company
Jess Harlen
4 – 5pm
Found Objects performance - Shaun Parker Company
BUSTAMENTO drumming workshop
Pauline Maudy and Paddy McHugh
5 – 6pm L-FRESH The LION
Featuring Bustamento, L-FRESH the LION, and FOUND OBJECTS and more to be announced.

---
Where
Pegg's Park, Moorooka
Dates in September
| Mon | Tue | Wed | Thu | Fri | Sat | Sun |
| --- | --- | --- | --- | --- | --- | --- |
| | | | | | | |
| | | | | | | |
| | | | | | | |
| | | | | | | |
| | | | | | | |
---
#Brisbane Serenades
Seven free mini-festivals across Brisbane! Full bodied fun, big beats, and perfect picnic days await ☀️

Bustamento
Fronted by Nicky Bomba, Australia's premier Calypso Reggae ensemble, Bustamento, bring their special Caribbean flavour, good vibes, a horn section, steel pans and dancing for all! Did someone say Hawaiian shirts and Pina Coladas? Boomshakalaka!

L-FRESH the LION
L-FRESH The LION is one of Australia's most important hip hop artists. Author and performer of the Sydney Kings' theme song 'WE THE KINGS', he has shared the stage with hip hop icons Nas, Dead Prez, Talib Kweli, Sir Elton John and Malala Yousafzai.

Shaun Parker & Company
Shaun Parker & Company is one of Australia's most innovative and adaptive contemporary dance companies with a growing reputation locally, nationally and internationally, having toured to 21 countries over the last decade.