2—24 Sep
Brisbane Festival and Northshore Brisbane present
Brisbane's Art Boat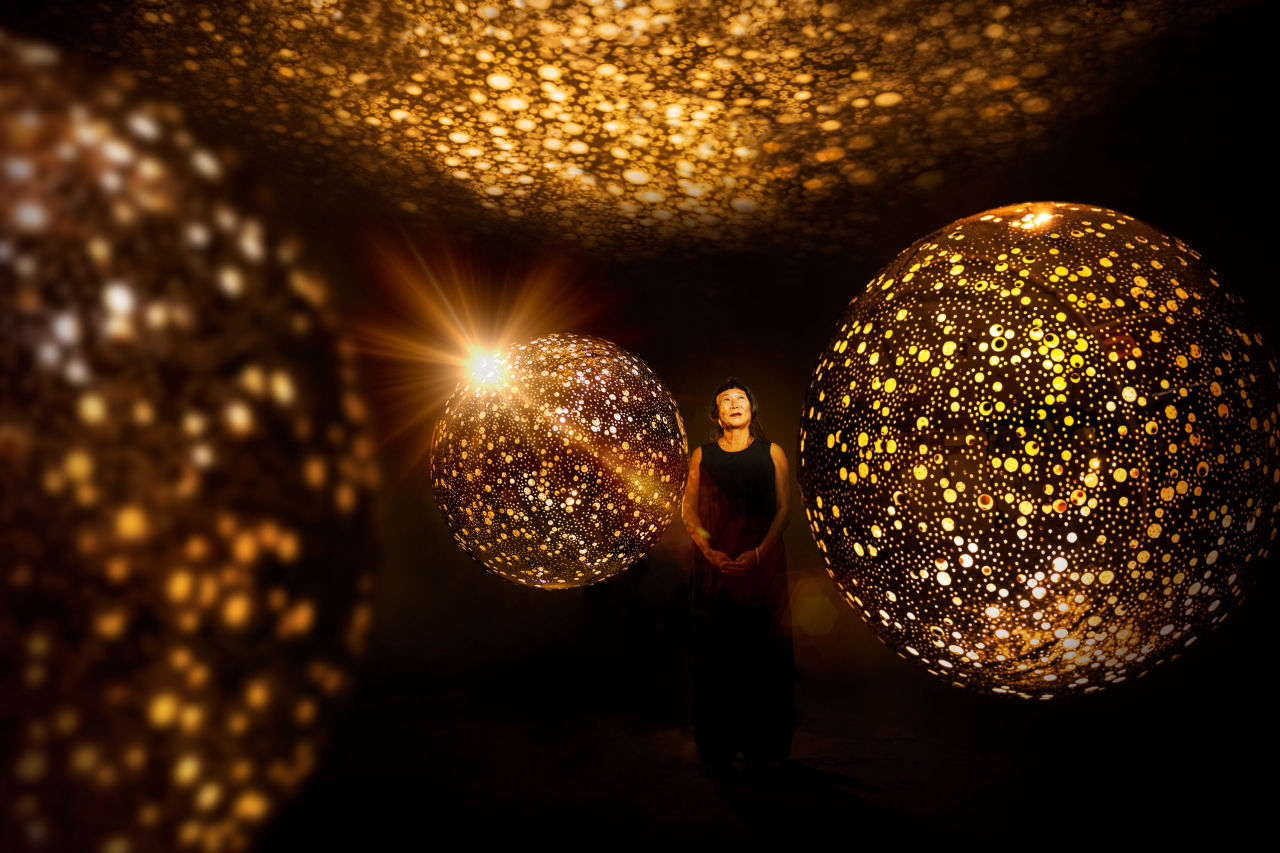 The float away hit of Brisbane Festival 2021 is back!
Brisbane's Art Boat returns for a celestial floating art experience featuring the work of internationally renowned visual artist Lindy Lee.
The Spheres takes its cue from Ancient Greek philosopher and mathematician Pythagoras, who speculated that celestial bodies caused vibrations as they coursed majestically through the heavens. Just as the vibrations of harp strings cause musical notes to reverberate, moons, stars and planets also reverberate to create harmonic sounds. Pythagoras termed this the 'Music of the Spheres'.
Featuring a specially curated program that responds to the 'Music of the Spheres', live performances on board Brisbane's Art Boat include Camerata – Queensland's Chamber Orchestra, Australasian Dance Collective, Vanessa Tomilson, and Michael Askill, Akosia, along with an evocative soundscape by Tribal Experiences Managing Director and Yuggera and Turrbal man, Shannon Ruska, and a commissioned sound work to accompany Lindy Lee's stunning installation by Lawrence English.
Don't miss this unforgettable journey along Brisbane's river on the most unique on-water art and live performance experience.
---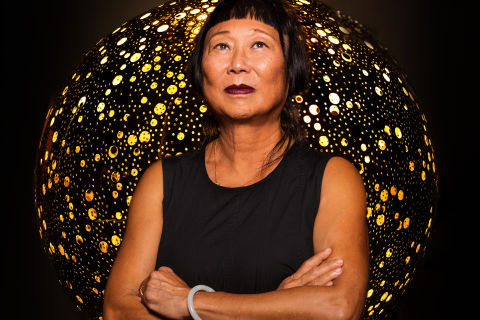 The Spheres by Lindy Lee
Internationally renowned visual artist, Lindy Lee brings her stunning installation aboard Brisbane's Art Boat for a truly immersive, celestial art, light and sound experience. Intentionally slow to impart their secrets, Lindy's work is inspired by symbolic gestures and processes that call on the element of chance to produce a galaxy of images that embody the intimate connections between human existence and the cosmos.
Experience the Brisbane River as never before, immersed in Lindy Lee's sublime installation — The Spheres, with live performances by Akosia and other guest artists.
Northshore, Hamilton Departures
Maritime Green
147B MacArthur Ave,
Hamilton QLD 4007
All Northshore cruise ticket-holders are required to meet at the Northshore precinct at the time on their ticket. Time for boarding is included.

Look for the sparkly Festival precinct near Eat Street. For Art Boat veterans, please note that the precinct has moved up the road from 2021.
South Bank Departures
410 Stanley Street,
South Brisbane QLD 4101
All South Bank cruise ticket-holders should meet at the South Bank precinct at the time on their ticket. Time for boarding is included.

The boat is moored along the river, in front of the pool area near the South Bank Piazza and BOQ Festival Garden.
There are ferry stops and bus stops nearby. Plan your public transport journey using the Translink Journey Planner.