3—4 Sep
Brisbane Festival, CPL - Choice, Passion, Life and The Tivoli present
Brown Church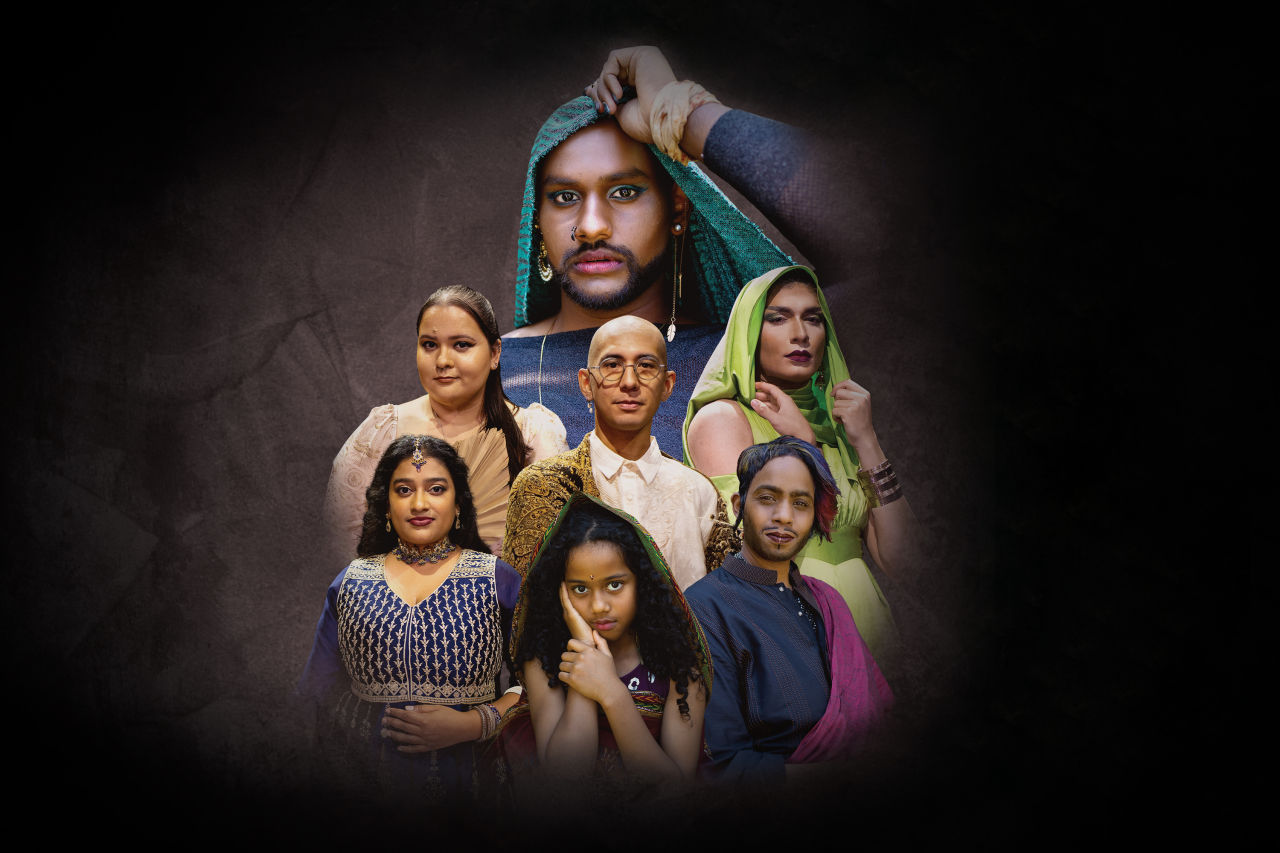 Queer-Glory. Op-Shop-Rich. Dance.
World Premiere
Where do we go when culture and country is stripped off only to leave us with the risks of our own isolation? How many rejected swipe-rights, legislations of erasure and glitter-less, terror-filled nights before you arrive at your truth?
Come forth and be revered.
Brown Church is a theatrical spectacle as served by Meanjin-based revolution, The Naavikaran Collective. At this holy, gay altar we will witness the journeys of displacement, queer liberation and the euphoria of culture as explored through poetry, music and dance. It centres queerness as a central faith, bringing out the exuberant need to realise colonisation in order to destroy it.
This work is prayer. It is a call for community. It is the future grounded in reality.
Wear your Sunday best, fanciest garb and most iconic fit. Arrive early and mingle for the pre-show festivities.

Welcome to Brown Church. It's time to come home.
Sat 3 September
7pm – Doors & support act: Mothprocess
8pm – Brown Church
9pm – DJ after party: B.B.T.K & DJ Scalymoth (up to 2 hours)
Sun 4 September (Auslan interpreted & Audio described)
4pm – Doors & support act: Mothprocess
5pm – Brown Church
6pm – DJ after party: B.B.T.K & DJ Scalymoth (up to 2 hours)
By The Naavikaran Collective

Executive Producer Naavikaran
Production Assistant Lyric
Costume Design Evie Will & Lokesh Kashyap
Creative Producer (Sound Design) Levi Kohler
Creative Producer (Tech and Stage) Katie Rasch
Creative Producer (Director and Dramaturgy) Aleea Monsour
Creative Producer (Choreography) Kalpana Prasad
Cast Naavikaran, Kalpana Prasad, Argo Theoharris, Iman Inawig, Luna Celeste, Dilsah De Rham, Yohaann Jafrani, Nayamana.

Images by Masimba Sasa & Zenon Kohler
Production Partners
---
Price
$15 - $45 + Booking fee. All tickets are general admission; accessible seats need to be reserved and allocated in the venue.
Duration
3hrs, including pre and post show acts
Accessibility
Auslan interpreted events
Dates in September
| Mon | Tue | Wed | Thu | Fri | Sat | Sun |
| --- | --- | --- | --- | --- | --- | --- |
| | | | | | | |
| | | | | | | |
| | | | | | | |
| | | | | | | |
| | | | | | | |
---
A visionary prayer for the queer and gender non-binary people of colour – and really everyone who might still feel under identified in the evolving acronym: LGBTIQP+.

Ofa Fanaika
Nothing Ever Happens in Brisbane