2—11 Sep
Brisbane Festival and West Village present
Museum of the Moon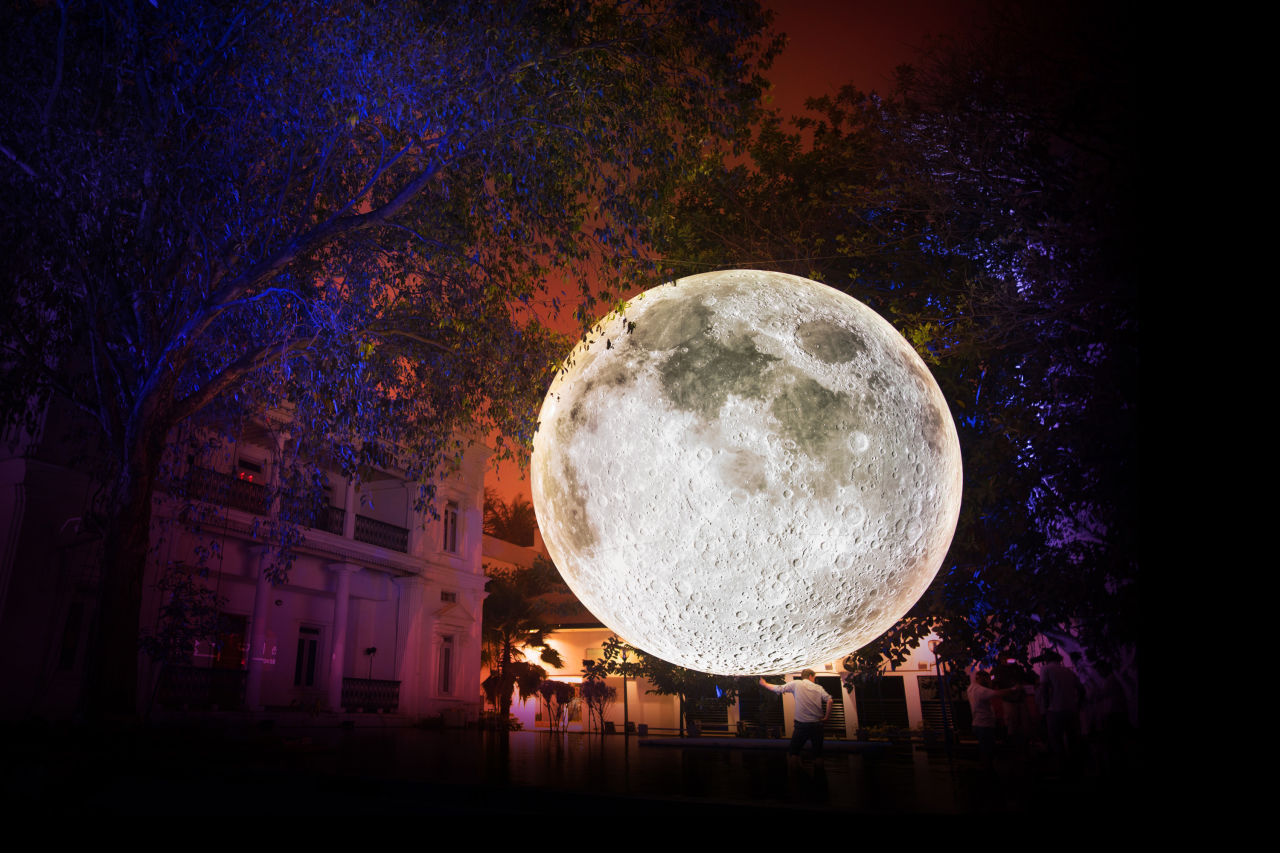 Explore the mysterious dark side of the Moon.
Since the beginning of humanity, the moon has remained a great source of inspiration, acting as a 'cultural mirror', reflecting the ideas and beliefs of people the world over. The moon has been interpreted as a god and as a planet. It has been used as a timekeeper, calendar and a source of light to aid nighttime navigation. Cultures around the world have their own deep historical, cultural, scientific and religious relationships to the moon, yet somehow, despite these differences, the moon connects us all.
The first in a series of three awe-inspiring large-scale installations by Luke Jerram at West Village, Museum of the Moon is a fusion of lunar imagery, moonlight and surround sound.
Experience the majesty of the moon, like you've never seen before.
A Picnic with the Moon
Come and enjoy free live performances from 6:30pm on Tue 6 Sep at A Picnic with the Moon.
Luke Jerram
Museum of the Moon has been co-commissioned by a number of creative organisations brought together by Luke Jerram and Norfolk & Norwich Festival.
These include: Greenwich+Docklands International Festival, Brighton Festival, Without Walls, Cork Midsummer Festival, We The Curious, Lakes Alive, Provincial Domain Dommelhof, Les Tombées de la Nuit, Rennes and Kimmel Center for the Performing Arts. The artwork has been created in partnership with the UK Space Agency, University of Bristol and The Association for Science and Discovery Centres.
Artist Luke Jerram
Composer Dan Jones
Photo by British Council - Satya Nayak

Production Partners
---
Times
Tue-Thu: 11am-8pm
Fri 2 Sep: 4-10pm
Fri 9 Sep: 11am-10pm
Sat: 11am-10pm
Sun: 11am-8pm
Accessibility
75% Visual Content. Minimal dialogue, some background music and/or sounds
Dates in September
| Mon | Tue | Wed | Thu | Fri | Sat | Sun |
| --- | --- | --- | --- | --- | --- | --- |
| | | | | | | |
| | | | | | | |
| | | | | | | |
| | | | | | | |
| | | | | | | |
---
Will you put the moon back afterwards?

Rebecca
Age 6
Kendal, UK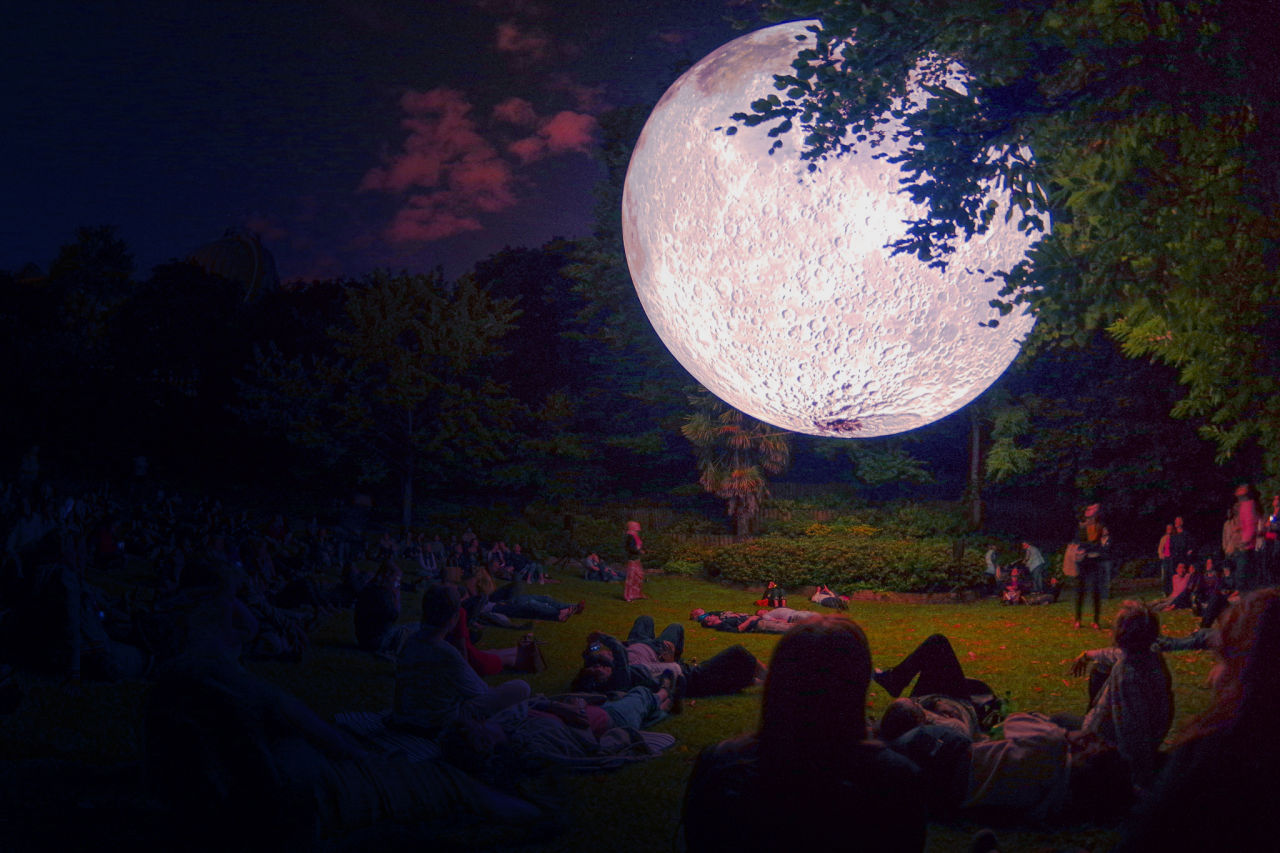 Photo by @edsimmons_ @visitgreenwich