13 — 16 Sep
Brisbane Festival Presents
Eternity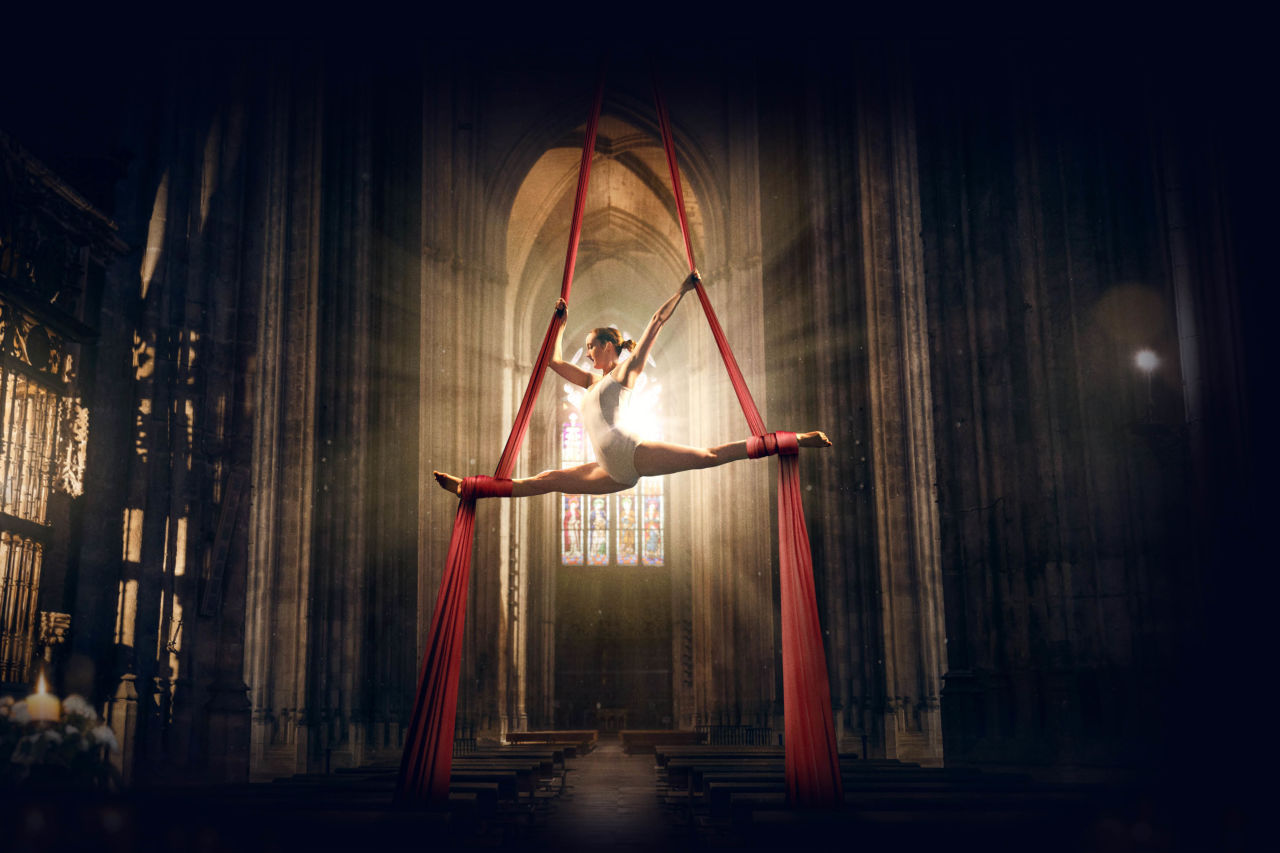 Circa's hymn to transcendence
World Premiere
Created by Yaron Lifschitz and the Circa Ensemble.
Eternity is a new site-specific commission by internationally renowned local performance company Circa.
Step into a cathedral, surrounded by the magical music of Arvo Pärt, recorded by the extraordinary Australian Chamber Orchestra. This sets the stage for an hour-long circus performance like no other, created by the visionary Yaron Lifschitz and performed by members of the globally renowned Circa ensemble.
In Eternity, these talented circus artists explore powerful emotions and delve into profound themes such as love, death, loss, hope and wonder. Through their breath taking acrobatics and awe-inspiring feats, they express the human experience in a way that will touch your heart.
This show goes beyond the physical capabilities of the human body, pushing the boundaries of what we can see and understand. It poses the question: can circus grapple with the mysteries that lie outside the visible realm?
Eternity is a show that immerses you in a state of rapture, featuring two monumental works of contemporary spiritual music by Arvo Pärt: Tabula Rasa and Fratres. As these captivating melodies fill the air, you'll be surrounded by stunning architecture, creating an atmosphere that transports you to another world.
Eternity is co-commissioned by Brisbane Festival and New Annual Festival.
Music by Arvo Pärt performed by the Australian Chamber Orchestra and Richard Tognetti.
Image by Chris Taylor and Damien Bredberg
This project is supported through the Giving Program by Philip Bacon AO and Cass & Ian George.

Circa acknowledges the assistance of the Australian Government through the Australia Council, its arts funding and advisory body and the Queensland Government through Arts Queensland

Yaron Lifschitz - Director and Stage Designer
Richard Tognetti - Director and Violin
Jethro Woodward - Composer and Sound Designer
Libby McDonnell - Costume Designer
Satu Vänskä (Tabula Rasa) - Violin
Australian Chamber Orchestra0
Production Partners
---
Times
Wed 13 - Sat 16, 7:30pm
Fri 15, 9:30pm
Duration
65 mins (no interval)
Where
St John's Cathedral
373 Ann St,
Brisbane City QLD 4000
Getting Here
Accessibility
75% Visual Content. Minimal dialogue, some background music and/or sounds
Dates in September
| Mon | Tue | Wed | Thu | Fri | Sat | Sun |
| --- | --- | --- | --- | --- | --- | --- |
| | | | | | | |
| | | | | | | |
| | | | | | | |
| | | | | | | |
| | | | | | | |

Circa
Touring the world from its base in Brisbane to perform in 40 countries to over a million people, Circa is at the forefront of the new wave of contemporary Australian circus, pioneering how extreme physicality can create powerful and moving performances.

Under the artistic leadership of this circus visionary, the Rock n Roll Circus grew up to become Circa - one of the world's leading performing companies of its artform.