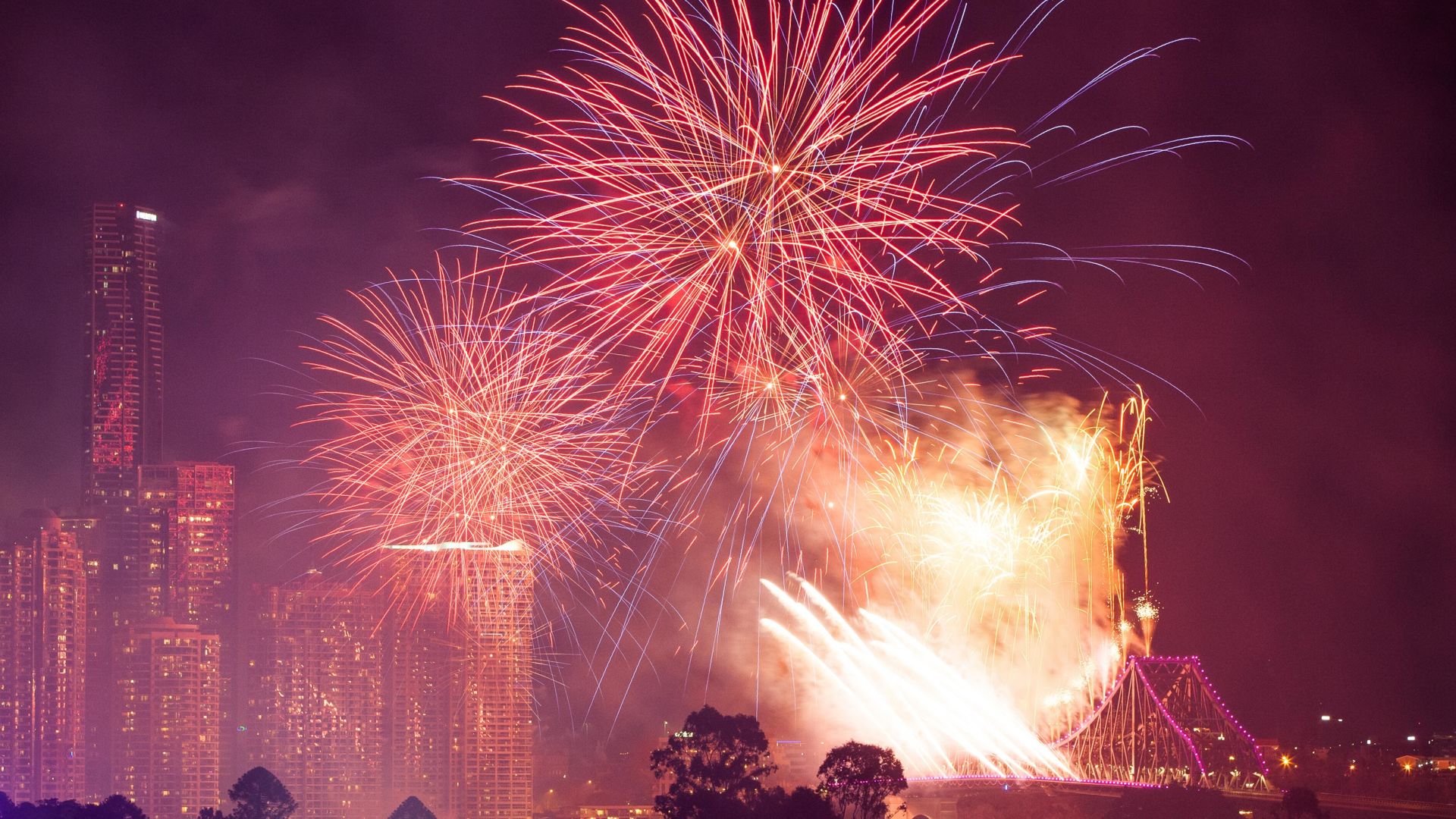 Itineraries
Festive Weekends
Four festive weekends not to be missed.
Celebrate iconic Brisbane landmarks from the river to rooftops, theatres to parks.

Stunning installations, new commissioned works, contemporary music and high drama should all be on the wish list for visitors to Brisbane this September.
#01 BrisFest Lights Up
Fri 2 — Sun 4 Sep (Opening weekend)
The opening weekend of Brisbane Festival sees Brisbane light up in a blaze of colour with Riverfire by Australian Retirement Trust heralding the opening weekend of 22 days of explosive arts performances and experiences.
See full itinerary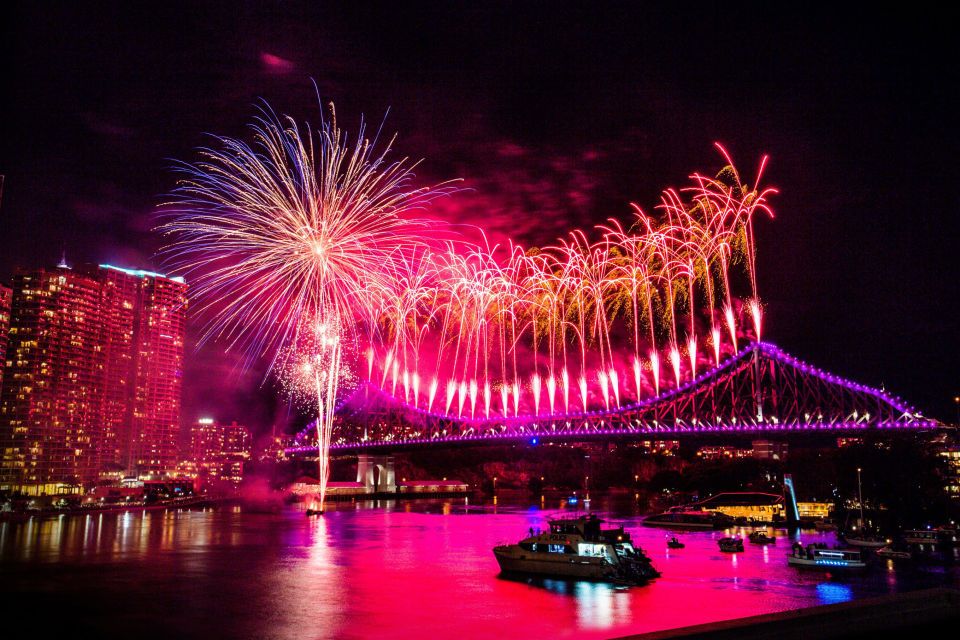 Weekend Highlight
Sat 3 Sep
The most spectacular night of the year returns in 2022 to light up Brisbane Festival opening weekend!
#02 Reach for the Stars
Fri 9 — Sun 11 Sep
Turn your gaze to the stars as we celebrate the celestial. One of the hits of last year's festival, Brisbane's Art Boat will take to the river again, bedecked with a stunning installation by internationally renowned, Brisbane-born artist, Lindy Lee. And over at West Village, international artist Luke Jerram's Planet Series kicks off with Museum of the Moon — a fusion of lunar imagery, moonlight, and surround sound.
See full itinerary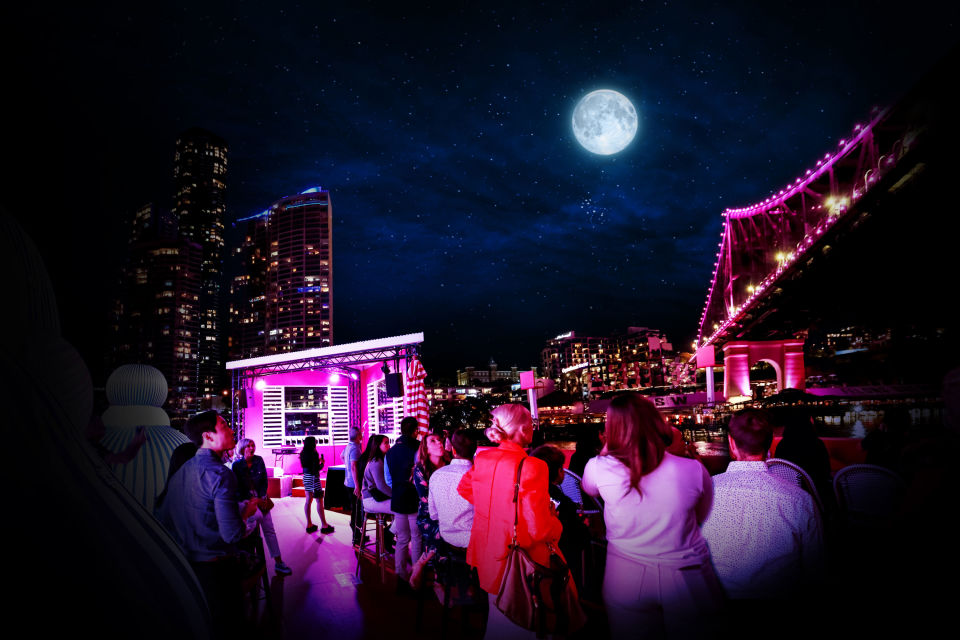 Weekend Highlight
Sat 10 Sep
The ultimate celestial experience.
#03 Celebrating our Storytellers
Fri 16 — Sun 18 Sep
Festivals celebrate and include a multitude of voices and perspectives. And the stories of artists are at the heart of connecting, engaging and uplifting audiences. From epics to achingly beautiful, from comedy to starkly haunting, there's a story for everyone.
See full itinerary
#04 Raise the Roof
Fri 23 — Sun 24 Sep
Brisbane Festival's closing weekend Raises the Roof. In a celebration of Brisbane's stunning lifestyle, six rooftops will be taken over by six Brisbane creatives who will create their own utopia for one night only at Raise the Roof. And to close out the celebrations, Riverstage comes alive with Queen's Wharf Disco Wonderland. There are no rules here, just disco. Welcome to the party.
See full Itinerary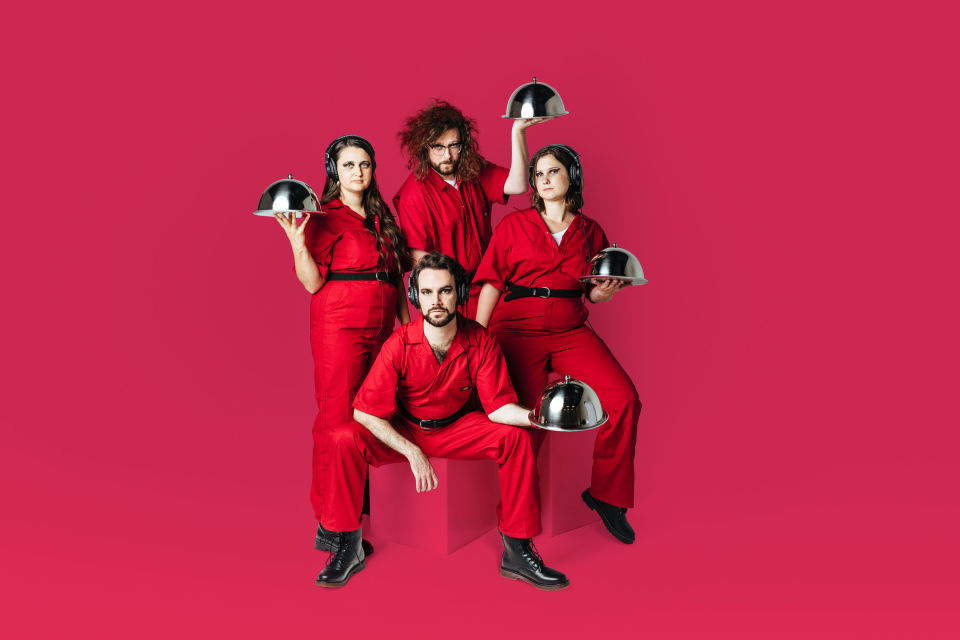 Festival Highlight
Fri 23 Sep
Dress Code: Evening Noir with a Touch of Red
Drink in volcanic peaks, swim at the seaside and taste test your way across wine country.
Attend world-renowned art exhibitions, feel the thrill of live music and dine riverside.
Sign up to hear about new events and offers