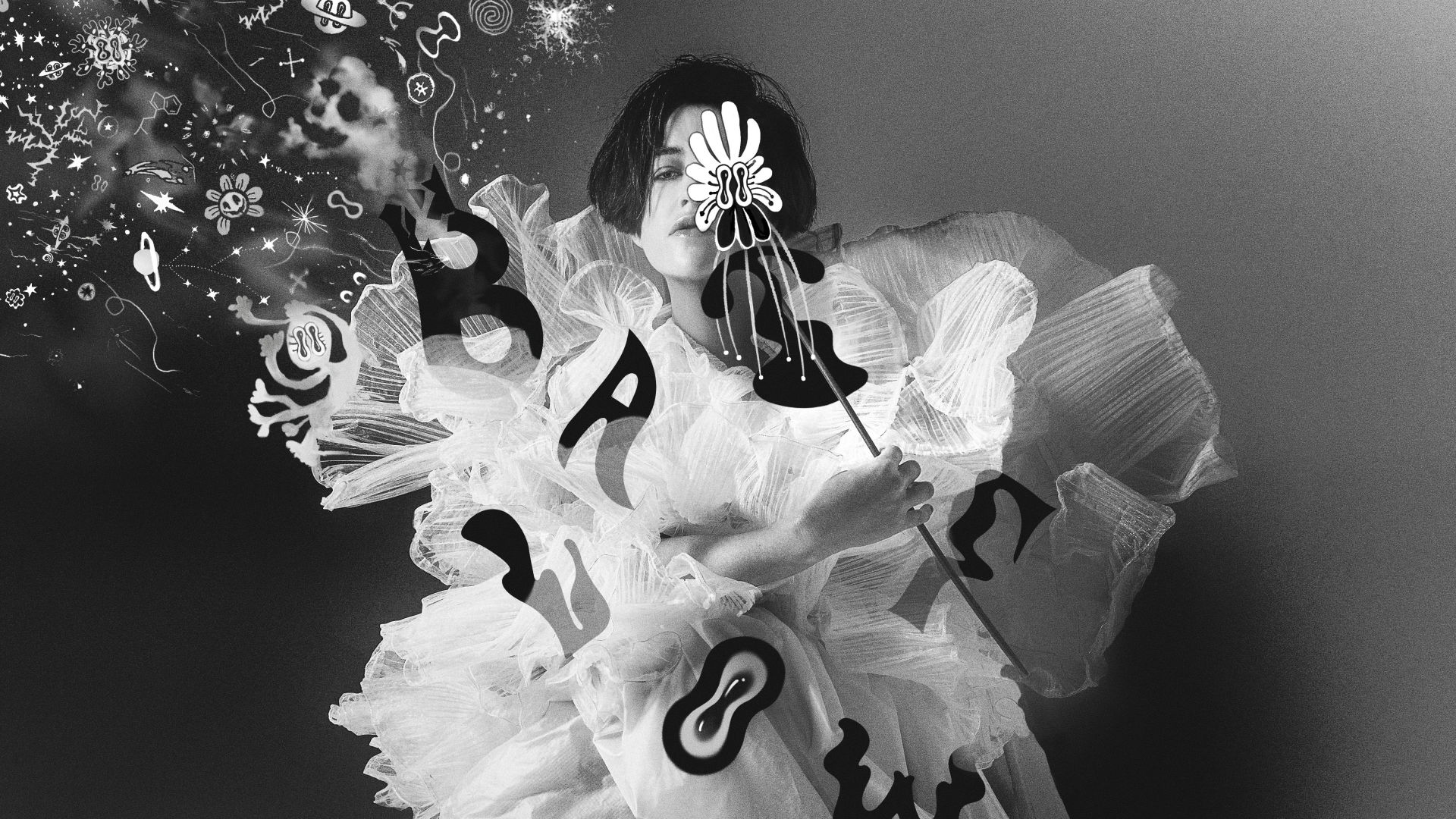 Brisbane Festival and the Tivoli Present
Washington
12 & 13 Sept
World Premiere
Megan Washington – one of Brisbane's most celebrated musicians – invites you to the launch of her long-awaited album Batflowers, a musical album and silent film.
The first single 'Dark Parts' off her new 2020 album has been raucously received with rave reviews from the likes of The Guardian, Junkee, and Rolling Stone.
This intimate experience, in the old-world setting of The Tivoli, will be a hell of a party.
Dress code: you're invited to observe the theme – fancy in black and white.
Image by Meg Washington, Adam Dal Pozzo and She Is Aphrodite
Times
Sat 12 at 8pm & Sun 13 at 7pm
Duration
70mins with a 20-min interval
Where
The Tivoli
52 Costin St,
Fortitude Valley QLD 4006
Important Info
Sat 12 Doors 7pm, Show 8pm.
Sun 13 Doors 6pm, Show 7pm.

Strictly 18+
September 2020
Mon
Tue
Wed
Thu
Fri
Sat
Sun

1

//= implode(' + ', $times); ?>

2

//= implode(' + ', $times); ?>

3

//= implode(' + ', $times); ?>

4

//= implode(' + ', $times); ?>

5

//= implode(' + ', $times); ?>

6

//= implode(' + ', $times); ?>

7

//= implode(' + ', $times); ?>

8

//= implode(' + ', $times); ?>

9

//= implode(' + ', $times); ?>

10

//= implode(' + ', $times); ?>

11

//= implode(' + ', $times); ?>

12

//= implode(' + ', $times); ?>

13

//= implode(' + ', $times); ?>

14

//= implode(' + ', $times); ?>

15

//= implode(' + ', $times); ?>

16

//= implode(' + ', $times); ?>

17

//= implode(' + ', $times); ?>

18

//= implode(' + ', $times); ?>

19

//= implode(' + ', $times); ?>

20

//= implode(' + ', $times); ?>

21

//= implode(' + ', $times); ?>

22

//= implode(' + ', $times); ?>

23

//= implode(' + ', $times); ?>

24

//= implode(' + ', $times); ?>

25

//= implode(' + ', $times); ?>

26

//= implode(' + ', $times); ?>

27

//= implode(' + ', $times); ?>

28

//= implode(' + ', $times); ?>

29

//= implode(' + ', $times); ?>

30

//= implode(' + ', $times); ?>
Where
The Tivoli
52 Costin St,
Fortitude Valley QLD 4006