Socially Distanced
Dance Club
4, 11, 18, 25 Sept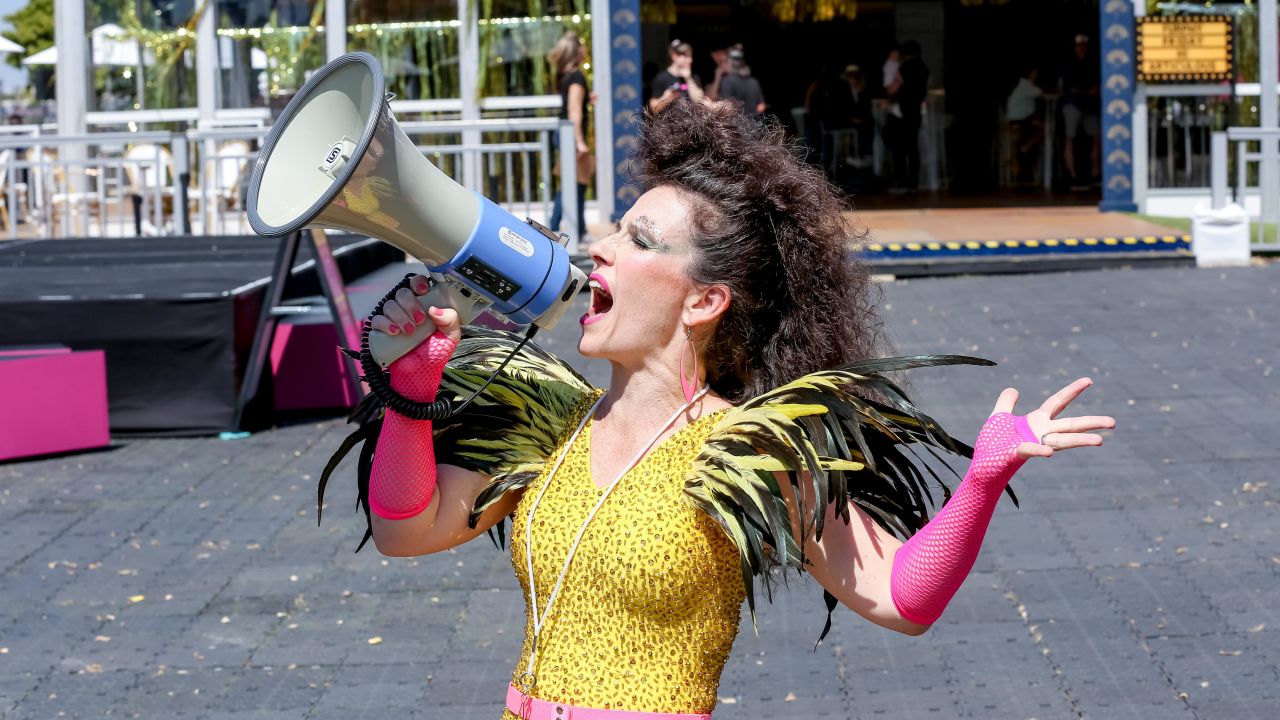 Join us for a free Friday socially distanced dance club at South Bank in your best disco outfits.
Common People Dance Project
Solo dance in a four-square metre space as you shimmy through dance crazes across the ages.
Expect games and challenges as you twist, twerk, hustle and shuffle your worries away. Put on your dancing shoes and get ready to boogie!
Times
Every Fri of Festival at 6pm,7pm & 8pm.
Where
Flowstate
South Bank Parklands
The Arbour, Tribune Street, QLD
Important Info
Suitable for all ages
September 2020
Mon
Tue
Wed
Thu
Fri
Sat
Sun

1

//= implode(' + ', $times); ?>

2

//= implode(' + ', $times); ?>

3

//= implode(' + ', $times); ?>

4

//= implode(' + ', $times); ?>

5

//= implode(' + ', $times); ?>

6

//= implode(' + ', $times); ?>

7

//= implode(' + ', $times); ?>

8

//= implode(' + ', $times); ?>

9

//= implode(' + ', $times); ?>

10

//= implode(' + ', $times); ?>

11

//= implode(' + ', $times); ?>

12

//= implode(' + ', $times); ?>

13

//= implode(' + ', $times); ?>

14

//= implode(' + ', $times); ?>

15

//= implode(' + ', $times); ?>

16

//= implode(' + ', $times); ?>

17

//= implode(' + ', $times); ?>

18

//= implode(' + ', $times); ?>

19

//= implode(' + ', $times); ?>

20

//= implode(' + ', $times); ?>

21

//= implode(' + ', $times); ?>

22

//= implode(' + ', $times); ?>

23

//= implode(' + ', $times); ?>

24

//= implode(' + ', $times); ?>

25

//= implode(' + ', $times); ?>

26

//= implode(' + ', $times); ?>

27

//= implode(' + ', $times); ?>

28

//= implode(' + ', $times); ?>

29

//= implode(' + ', $times); ?>

30

//= implode(' + ', $times); ?>
Where
Flowstate
South Bank Parklands
The Arbour, Tribune Street, QLD