9 - 23 Sept
Brisbane's Art Boat:
South Bank Loop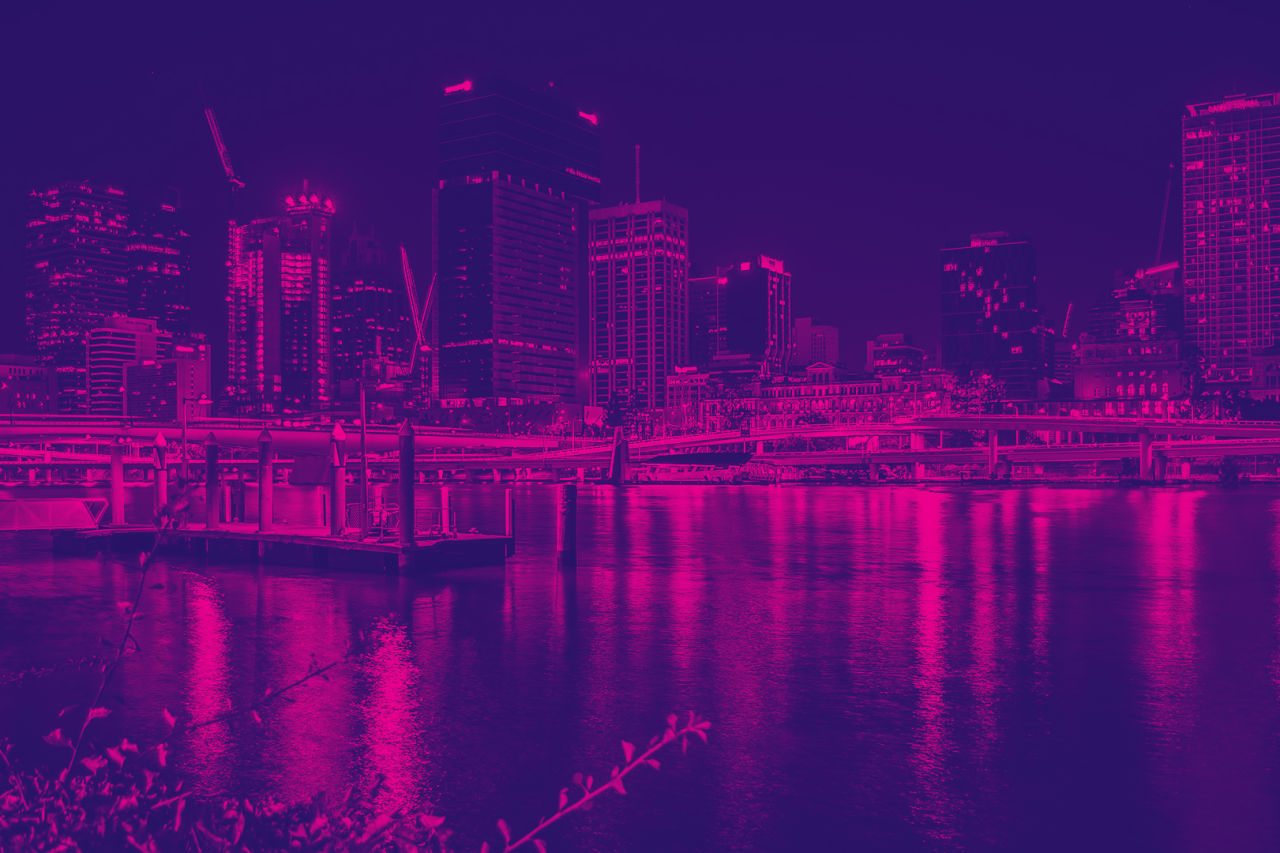 A floating art experience hitting the water this September.
Brisbane Festival and Northshore present
This wondrous floating art experience will travel a loop around South Bank, immersing audiences in a glowing world to experience the Brisbane River in a new light.
Landing on Brisbane's Art Boat for the first two weeks of the Festival is art and technology studio ENESS's installation, Airship Orchestra, before it makes way for Sky Castle in the final weeks.
Brisbane's Art Boat features a lively bar and performances, as well as an evening soundscape by Tribal Experiences Managing Director and Yuggera and Turrbal man, Shannon Ruska
Performers on the South Bank Loop cruise include: William Barton and Véronique Serret (16 Sept), House of Alexander (18 Sept), Sahara Beck (9 Sept) ,Tom Thum (11 Sept) and Briefs Factory (23 Sept).
To confirm if your cruise is proceeding and on time, please refer to the Program Updates page here.
This project is supported through the Giving Program by Tim Fairfax AC and Gina Fairfax.
---
Important Info
Arrive at least 30 minutes prior to departure
Whilst we endeavour to run on time, mooring Brisbane's Art Boat is subject to the prevailing conditions. In the event of short delays, we ask for your patience.

Suitable for all ages
Children under 12 months are free, but must be booked via QTIX on 136 246
If you wish to bring a pram please phone QTIX on 136 246
Dates in September
| Mon | Tue | Wed | Thu | Fri | Sat | Sun |
| --- | --- | --- | --- | --- | --- | --- |
| | | | | | | |
| | | | | | | |
| | | | | | | |
| | | | | | | |
| | | | | | | |
---
In the event of inclement weather, check the Program Updates page of the website for current advice.
This is an outdoor event and you are advised to dress appropriately for the conditions on the day. Cruises will proceed in light rain, where it is safe to do so.

The safety of audiences, artists and staff is the highest priority for Brisbane Festival, and the event may be cancelled, delayed or postponed in extreme weather at the sole discretion of the Festival.

If your event is cancelled by the Festival, you will be contacted and given a full refund.
Arrival
You are required to arrive a minimum of 30 minutes prior to the ticketed departure time.
This is to ensure sufficient time for boarding and safety procedures.

It is a requirement to check-in via QR code on boarding the boat.

Patrons arriving within 30 minutes of the ticketed departure time are not guaranteed entry to the boat. Please allow enough time to park, and explore the on-land installation prior to your departure.
Food and Drink
There is a food outlet and a bar on-shore selling a range of pre-cruise meal and snack options.

The on-board bar offers a range of alcoholic and non-alcoholic drinks and light meals. You are not permitted to bring any food, drinks or alcohol on board.
Amenities
Toilet facilities are available both on-shore and on board.
#South Bank Map
Meet at Brisbane's Art Boat, moored in front of the Beach/Pool (Boat Pool) area at South Bank. It is just down from BOQ Festival Garden which is riverside, in front of South Bank Piazza.

410 Stanley St,
South Brisbane QLD 4101
#With guest appearances from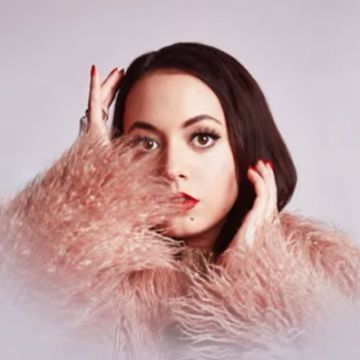 Sahara Beck
One of Queensland's most powerful voices, Sahara Beck writes straight-up full pelt pop, but with a twist, and always brings fierce energy.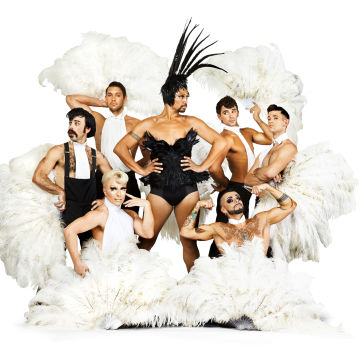 Briefs Factory International
Inspired by circus, drag, dance, burlesque, music, comedy and the ever changing world around them, Briefs Factory are dedicated to developing and touring their brand of award winning, genre defying, political party punk around the world.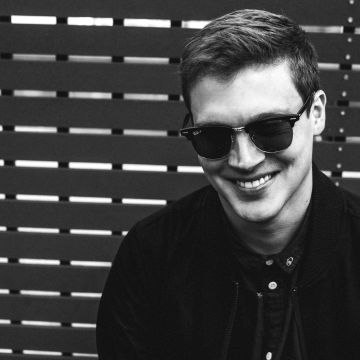 Tom Thum
Beatboxer Thum appears to have not only a symphony orchestra, but a jazz band, techno DJ, 80's synth pop group and several exotic instruments in his throat.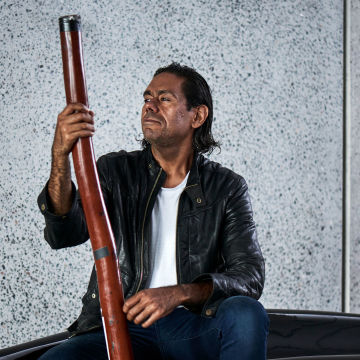 William Barton
Composer, producer, multi-instrumentalist and vocalist; William Barton is widely recognised as one of Australia's leading didgeridoo players and composers.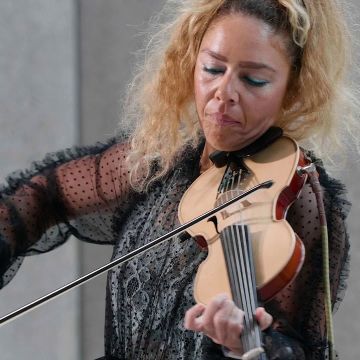 Véronique Serret
A violinist and composer whose repertoire ranges from baroque to contemporary classical, folk, rock and improvisation.
16 Sept
William Barton and Véronique Serret