Queensland Performing Arts Centre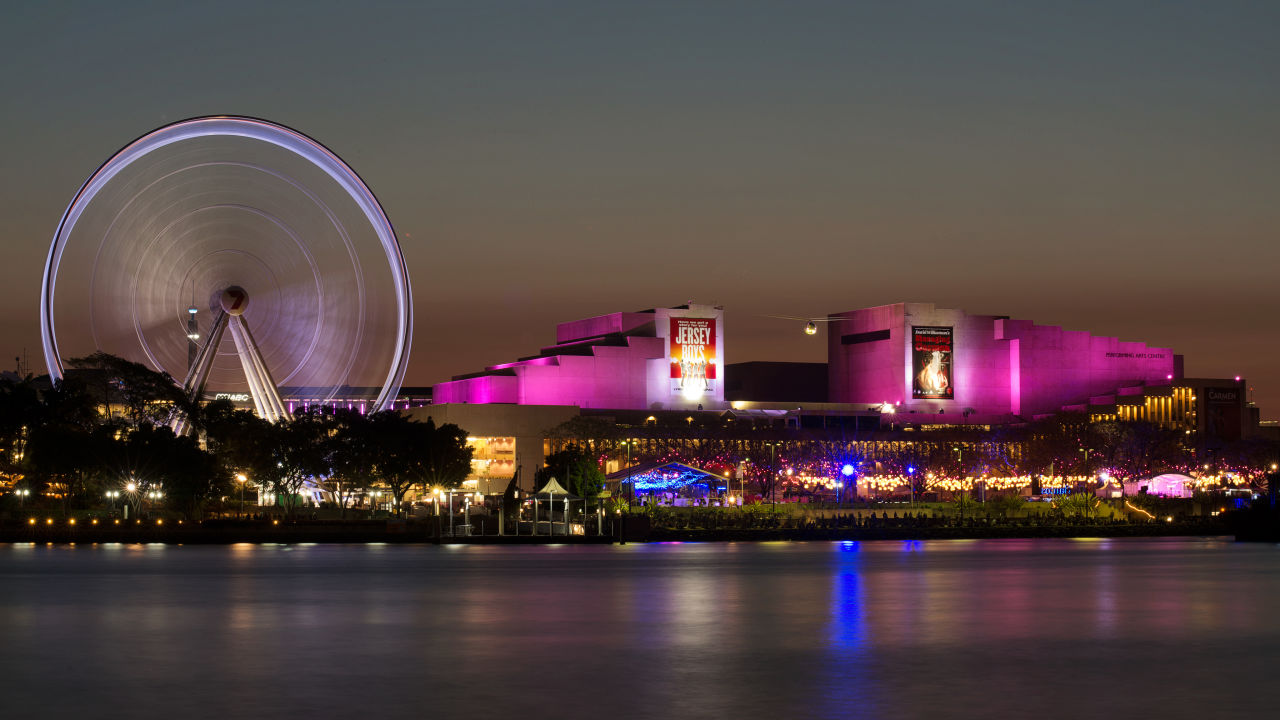 One of Australia's leading cultural centres for world-renowned, emerging & local live performance.

QPAC is home to the Lyric Theatre, Concert Hall, Playhouse and Cremorne Theatre.
Cnr Grey and Melbourne St,
South Brisbane QLD 4101
QPAC is open to the general public in line with Queensland Government's COVID-19 guidelines.
Public transport services are available at a walking distance with the South Brisbane train station and Cultural Centre busway located a 5-minute walk away. Plan your public transport journey using the Translink Journey Planner.
Located at South Bank, QPAC has a variety of nearby drop-off zones, and free and paid parking options.
Plan your route and parking, and find CityCycle bike stations using Cycling Brisbane's Route Planner.
Check the event page for a full view of the accessibility level of your event.
Get In Contact
QPAC provides a range of services and facilities to enable all visitors to attend performances. With advance notice QPAC can accommodate a range of individual needs and we strongly encourage visitors to notify staff of any individual needs at the time of booking.
Venue Access & Drop Off
Patrons in wheelchairs or who have difficulty walking can be set down at the designated drop off zones on Grey St (both southbound and northbound). The southbound drop off zone just outside QPAC is the best option for Lyric Theatre, Concert Hall and Cremorne Theatre performances. There is also a PWD drop zone accessible on Russell Street, which is best for Playhouse performances.

Your visit to QPAC may involve some stairs. If you use a wheelchair or require assistance due to mobility difficulties, please call QPAC on 136 246 to book accessible seating. Each theatre has lifts which assist patrons with mobility difficulties to access all foyers.
Parking
Parking for people with mobility difficulties is available in all car parks.
Dedicated Seating
All QPAC venues have dedicated seating options for patrons in wheelchairs and their guests. In order to ensure the best possible experience, it is essential QPAC obtain all necessary information at the time of booking. For this reason, bookings for wheelchair seating can only be made in person at the venue Box Office or by calling 136 246.
Assisted Listening Devices
All theatres are equipped with Sennheiser Infra-Red Sound Reinforcement. This system can assist patrons with all levels of hearing impairment including hearing aids. The Sennheiser equipment can be obtained, free of charge, from any cloakroom.

Please notify QPAC when making a booking on 136 246 or by calling the Venue Reception before you arrive on (07) 3840 7400 and a Front of House staff member will ensure the system is ready for you to collect when you arrive.
Guide, Hearing and Assistance Dogs
QPAC welcomes patrons accompanied by guide, hearing or assistance dogs and their staff are trained to meet the needs of support dogs and their handlers. Please notify the venue's Box Office staff at the time of your booking if you are visiting QPAC accompanied by your support dog.