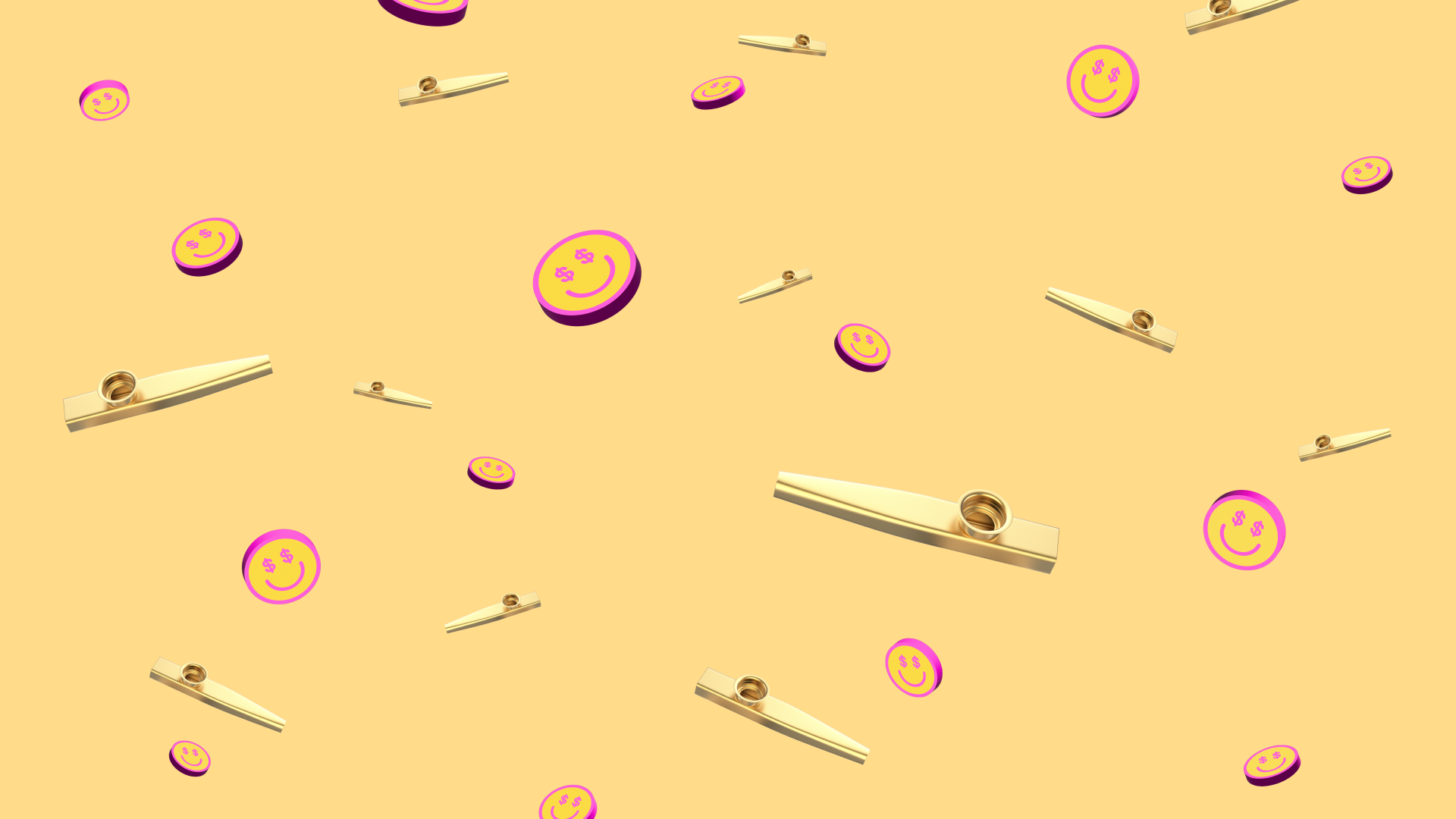 The Great Golden Kazoo Hunt
Embark on The Great Golden Kazoo Hunt to win your share of $10,000 in prizes at 10,000 Kazoos!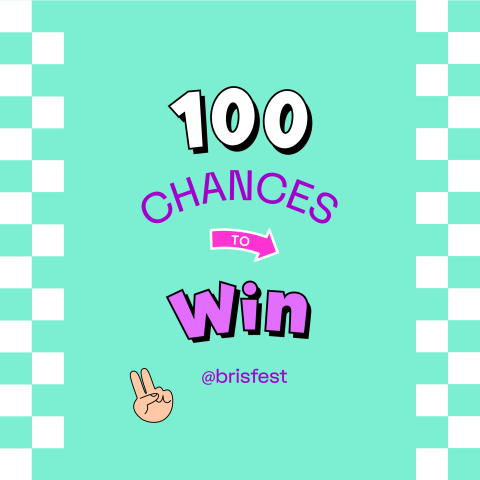 Step 1. Find a golden kazooooooo!
100 golden kazoos will be hidden at Brisbane Festival shows and precincts from 1-23 September.
Kazoos may be hidden on festival trails, under seats at BrisFest shows, with local vendors, or in obvious vantage points.

Follow @brisbanefestival on instagram for tips and hints!
Kazoos will not be buried treasure in the gardens, hidden in the art installations, behind fenced off areas, or under the old lady sitting on the park bench! Please be respectful of the artwork, installations, festival staff and of each other in your kazoo hunt.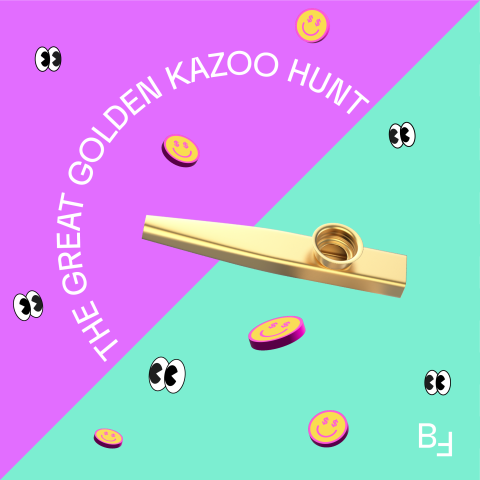 Step 2. Enter the competition
Match it up using the unique QR Code code on form found with the Kazoo.
Brag about it to your friends by sharing a photo on social tagging @brisbanefestival #goldenkazoo #brisfest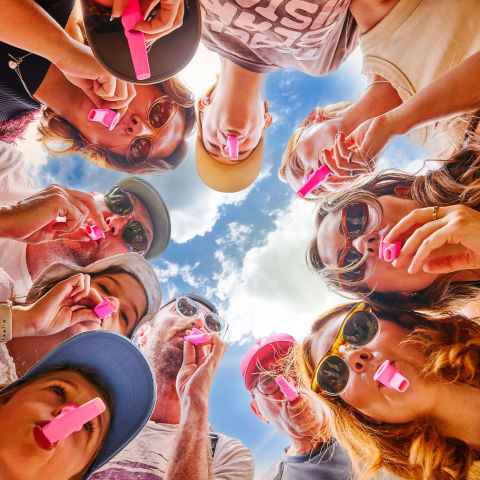 Come to our free 10,000 Kazoo event at Victoria Park on 23 Sep to see if you're a winner! And while you're there, join the world's biggest, kazaniest orchestra ever – 10,000 kazoos-strong. Have no musical ability or training? No problem.
#Where the kazoo can I find one?
Follow @brisbanefestival on instagram for hints to find one of 100 golden kazoos that will be hidden at festival precincts, free and ticketed shows, including but not limited to:
#The Grand Prize
One lucky winner will walk away with a $5,000 gift card to spend at Westfield Shopping Centres!*
#Runners Up Prizes
4 lucky winners will each receive a luxury weekend getaway at The Star Gold Coast, valued at $1,400.*

*Weekend Getaway T&C's - Not valid on any Public Holidays, Public Holiday Weekends or last week in December – first week January. This voucher is subject to availability. It is not redeemable for cash and any unused portion is non-refundable. Not valid with any other offer. Non-transferrable.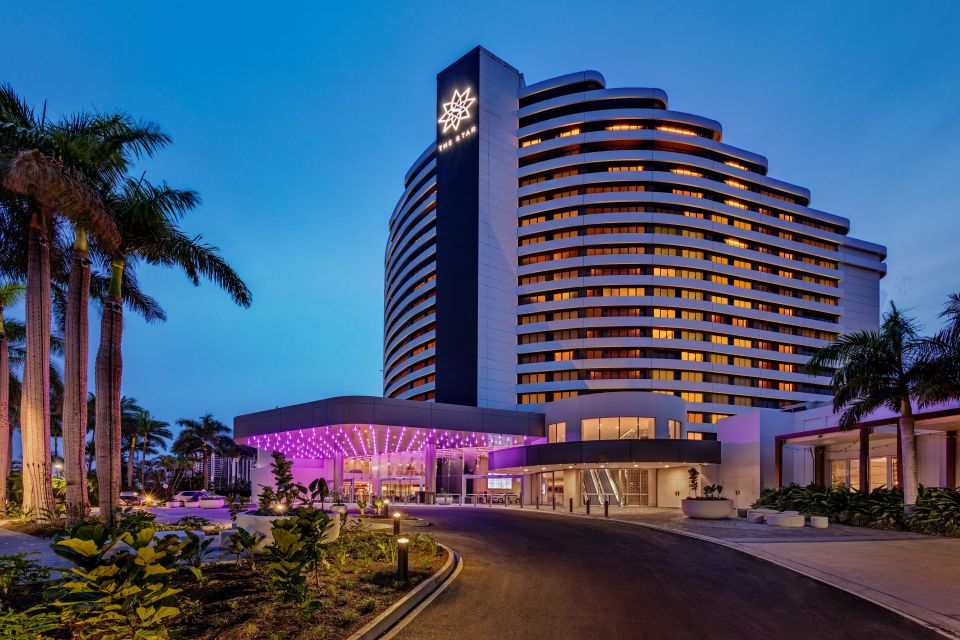 This slice of paradise is the perfect place to combine relaxation and free-spirited fun.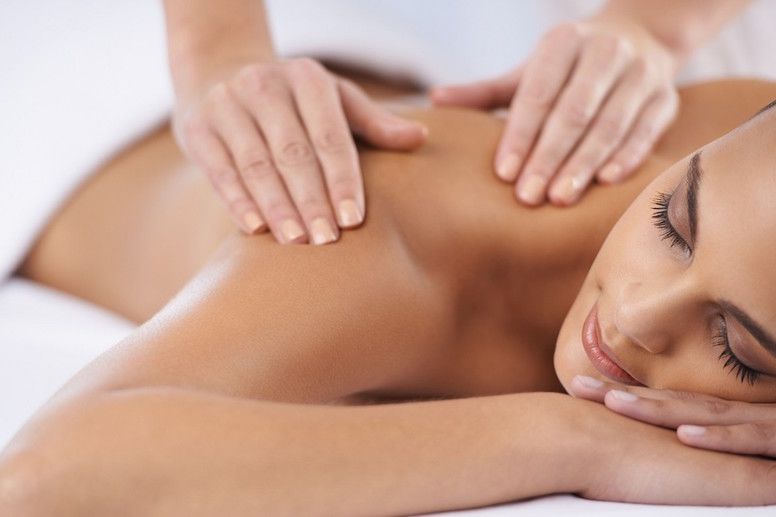 Star Grand resort Azure Spa provides a destination for guests to enjoy a moment of connection or solitude, an awakening or an escape, the experience will be different for everyone.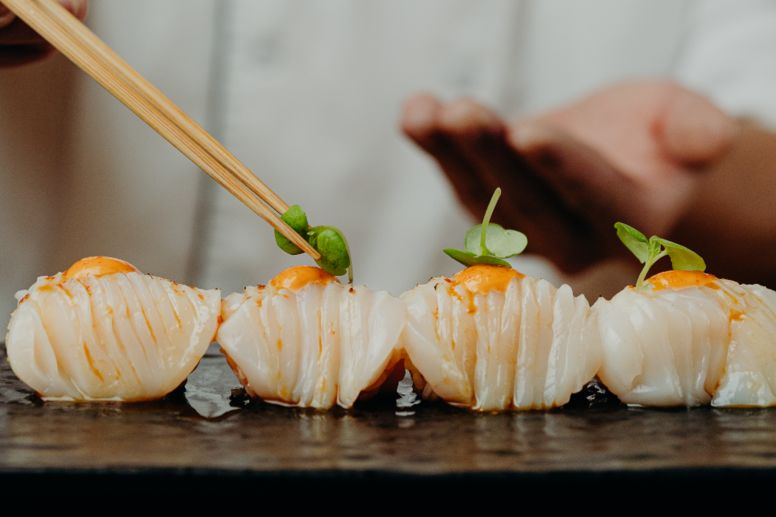 From rooftop dining, Asian bites, fresh seafood and delectable Italian dégustations, you'll be spoilt with choice.
What is The Great Golden Kazoo Hunt?

100 Golden Kazoos are being hidden throughout Brisbane as part of Brisbane Festival 1-23 Sep 2023. Anyone who finds one, registers their kazoo using the unique QR code found with the kazoo and brings it to the free 10,000 Kazoos event at Victoria Park on 23 Sep will go in the draw to win their share of $10,000, including a $5,000 grand prize.
Who can participate?
Anyone is welcome to participate, all you need to do is find one of the official Golden Kazoos.
Where can I find a Kazoo?
Follow @brisbanefestival on instagram and keep an eye out for the dedicated Great Golden Kazoo Hunt signage across Brisbane Festival sites.
Kazoos are hidden around Brisbane Festival Precincts, Events, and Shows throughout the month of September!
Including but not limited to:
Australian Retirement Trust Festival Garden
South Bank Piazza
10,000 Steps to 10,000 Kazoos
Lightscape
Keep an eye on our social media channels for updates and hints on Kazoo locations.
How do I enter?
If you find a golden kazoo, you'll also find instructions on how to register your unique kazoo and bring your golden Kazoo to the Closing Concert: All Together Now on 23 Sep.

What are the Terms & Conditions?
Full terms and conditions can be found here.