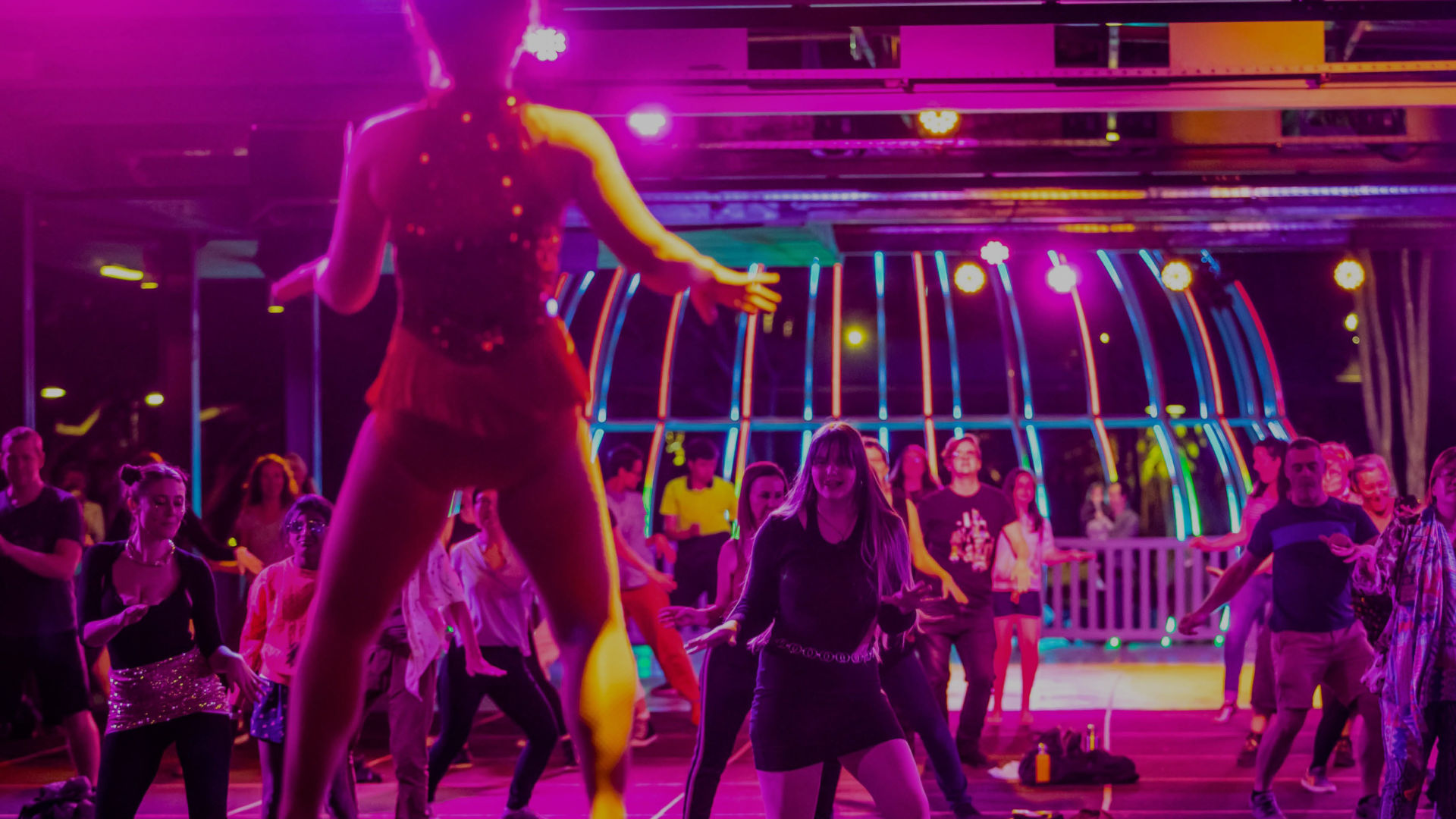 Brisbane Festival and the Queensland Government Present
Common People Dance
Get ready for the time of your life...
You know those scenes in movies where the heroes are at a dance party and everyone just seems to know all the moves?

Here's your chance to take your passion, and make it happen!
#Party!
Join the community for a night of fun and become the main character in the 80's dance movie of your dreams 😍
#Workshops
Learn fun dance routines that will feature in Common People Dance Party events across Brisbane Festival.

Free. 49 workshops. 7 community venues. Sign up below!
#See the show!
Common People Dance Eisteddfod is back and bigger than ever!