3 - 25 Sept
The Mechanics of Adaption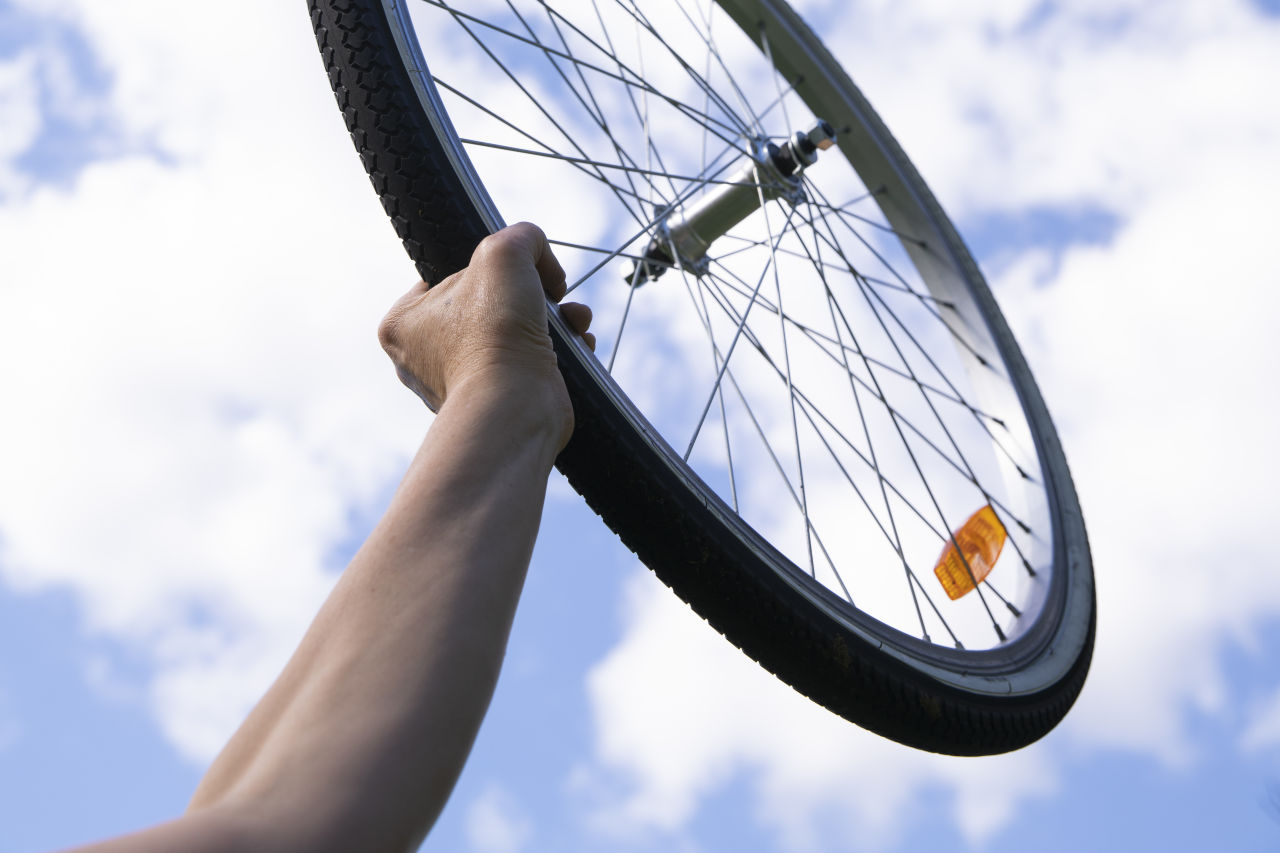 Brisbane's hottest contemporary artists give
up-cycling new meaning in this innovative exhibition.
Brisbane Festival and Metro Arts present
World Premiere
In 1913, Marcel Duchamp created Bicycle Wheel, a work that changed the course of contemporary art by elevating ordinary objects to the status of art. In 2021, after 10 successful years and four million trips, the Brisbane CityCycle program is ending.
In a fascinating new Metro Arts commission, retired CityCycles are reimagined by artists Ross Manning, Kinly Grey, Susan Hawkins, Aishla Manning and Sarah Poulgrain, in collaboration with Traction and students from The Sycamore School, to reflect both art history and the urgent need for environmental awareness and sustainability.
Image by Simone Hine
This project is supported by the Queensland Government through Arts Queensland.

Production Partners
---
Times
Fri 3 Sept 4pm - 10pm
Monday 7am - 5pm
Tues - Fri 7am - 10pm
Saturday 10am - 10pm
Sunday 10am - 4pm
Accessibility
100% Visual content. No music or dialogue.
Important Info
Suitable for all ages
Dates in September
| Mon | Tue | Wed | Thu | Fri | Sat | Sun |
| --- | --- | --- | --- | --- | --- | --- |
| | | | | | | |
| | | | | | | |
| | | | | | | |
| | | | | | | |
| | | | | | | |
---

Ross Manning
Known for large-scale public artworks, Manning creates kinetic sculptures from everyday materials such as fans, lights and electronics. Showcasing the construction and materials, he produces hypnotic exchanges between light, sound and movement.

Aishla Manning
An interdisciplinary artist working predominantly with video and assembled objects to explore the tensions, absurdity and humour of the everyday. Aishla Manning has exhibited extensively in Queensland and co-founded The Laundry Artspace in 2015.

Kinly Grey
Kinly Grey engages sensory experience and expanded poetics to explore art as affect. Taking form across mediums and placing viewer experience at their centre, Grey's works often require participation or enactment for their realisation.

Sarah Poulgrain
Poulgrain considers the repercussions of post-work labour autonomy for artists. Working across video installation, ceramics, sewing, animation and audio production, her practice explores the experiences of shame, skill sharing and self-empowerment.

Susan Hawkins
Susan Hawkins creates sculptures and installations from reclaimed industrial and domestic objects. The works consider their forgotten symbolic power while highlighting the symbolic bias of our personal and public surroundings.

Traction
Traction empowers young people to build positive futures through mentoring and hands-on learning designed to build confidence and skills.